This post and the photos within it may contain affiliate links. If you purchase something through the link, I may receive a commission at no extra charge to you.
If you have ever done some brush lettering then you probably noticed that getting nice smooth and consistent lines in your calligraphy is quite challenging sometimes. As they say, practice makes perfect! However, that's not always the case…
It's not always the case, because you could be practicing in the wrong way which would make your growth process much longer. This is exactly why we have decided to gather a few tips for you to improve faster and to become more confident when working with a brush pen.
Some of these tips will give you instant results but others will take time for you to get used to, so be patient 🙂
It's all about experimenting – trial and error, expanding your comfort zone!
Before we jump right into the practical stuff, you need to understand that all the things that are interacting while you are practicing your brush lettering will have an impact on the outcome.
In other words –
the chair and the way you are sitting on it,

the table and the height of it,

your posture and the way you hold the pen,

the paper and the pens that you are using etc.
All of these things matter because they all play a certain roll in the activity that we call brush lettering.  I know that this may sound weird at the moment, but as i will talk about various tips i will refer back to this section and hopefully by the end of the article you will have a better understanding  of what im trying to say.
Quick example – imagine having the single best brush pen in the world created by some crazy lettering scientists along with the best and smoothest paper ever, however your table is too high, your chair is wobbling and on top of that you have a hunched posture. Im not saying that you won't be able to create some calligraphy like that, im just saying that it will overall look much better if all the elements are in the right place 🙂
So here is what you do –
before starting creating some brush lettering artwork simply start by creating random shapes, strokes and flourishes for about 5-10 minutes. That should get you all warmed up and ready to start creating more confident strokes 🙂
2. The fragmented stroke method
I first noticed this method watching lettering videos on Instagram, but then i stumbled upon a very interesting article from crayligraphy.com that explain very thoroughly two different ways of doing brush lettering.
The fragmented method is essentially a brush lettering technique where you divide each of your strokes one by one.
This is especially helpful with your thick and thin transitions as well as focusing on each stroke separately. Here is a quick video that explains exactly what i mean by fragmented strokes, and i would definitely encourage you to check out the full article written by the guys over at crayligraphy.com
They give you a full guide that explains the difference between fluid strokes and fragmented ones, and of course how to create them.
3. Use grids for your lettering!!!
Often overlooked, having a grid is very VERY helpful!
Im not talking about complex grids which you would want to use for a hand lettered piece, but rather simple drawn with a free hand using full arm movements. (check out the photo below)

You see, it's really not that important that your lettering fits perfectly within the free handed grid that you previously created but it has more of a psychological purpose to get your mind off the height and angle of your lettering.
Let me explain.
If you are creating some brush lettering on a blank piece of paper you have to think about :
the height,

angle,

spacing etc.
– and you want to achieve some level of consistency throughout all of these elements.
However, having a light pencil sketched grid such as this one helps you because you are automatically thinking about less things i.e. the angle and the height of the lettering.
For those who are to lazy to draw a 5 second grid – even by drawing a quick underline will show you some improvements 😀
4.Mind the surface
If you are using a sketchbook instead of a single sheet of paper when doing brush lettering, this tip is definitely for you!
Sketchbooks are great (especially the wirebounds) they help you keeping your working area clean without having a million pieces of paper everywhere and it's convenient to carry it around.
Unfortunately sketchbooks (mostly the smaller ones like a5) have a small drawback when it comes to brush lettering. When you are about to come to the edge of the sketchbook you are starting to hold on the table rather than the sketchbook, or you are starting to change the angle of how you are holding the pen.

Your hand is not at the same level as the paper and what this does is that it breaks up your consistency
– you were holding your pen and your hand in a certain position and now you changed that which will also change your strokes.
There are a few ways you can avoid this from happening –
If you are using a wirebound notebook simply flip the page so you have it on your table level

Try to add something of the same level on the side where you can rest your hand upon – not the best solution but it can work
5. Position, placement and posture
This is definitely something that doesn't get nearly as much attention as it should.
Remember the example at the beginning of this post? With the perfect brush pen made by some crazy lettering scientists?
Well,
It turns out that the way you sit, the height of the table as well as your posture, have an impact on your calligraphy.
From my experience i can tell you that as soon as i fixed the height of my chair (it was too high) and as soon as i started to practice with a better posture i managed to notice an improvement with my daily practice routine.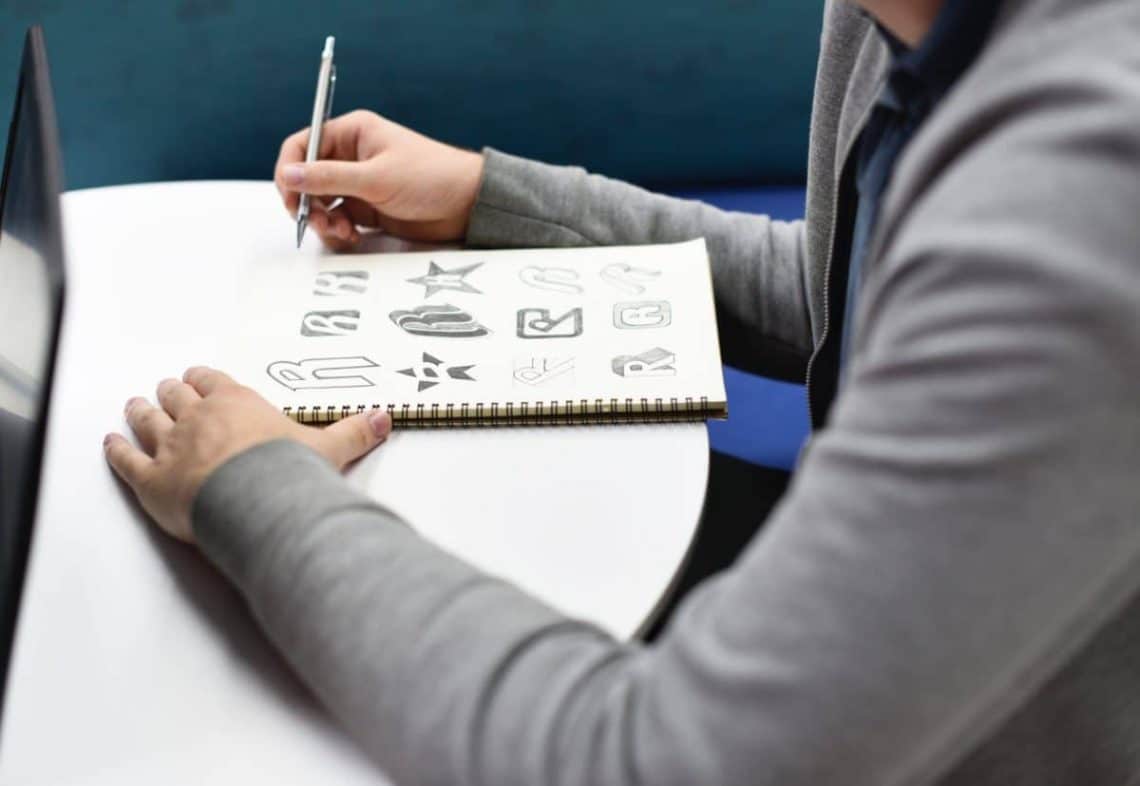 Keep in mind that at the very beginning it was really strange, and it actually took me a few days to completely get used to the new routine. The reason this happened was because i was doing it incorrectly for such a long time that it took me a while to get used to the new way.
Im not going to lie, i still start to hunch when i get distracted or if i have been practicing for a few hours, but i still try to keep it up as much as possible – also because keeping a proper posture is important for your health 😀
I was introduced to this concept by an incredibly talented and hard working calligrapher, which many of you probably already know – Paul Antonio also know as @pascribe on Instagram
Paul has dedicated his life to calligraphy (seriously, he is like a calligraphy encyclopedia) and he shares various helpful resources for calligraphy enthusiasts – which is exactly the reason we are currently working on a small collaboration 🙂 (can't say too much!)
Anyways, Paul created 3 VERY helpful and comprehensive videos about posture, placement and position which i HIGHLY recommend you to check out if you are looking to improve your lettering and calligraphy skills.
Final words
As mentioned in the beginning these tips can help you improve faster, to some of them it will take some time to get used to (like keeping a good posture) but others are things you can start implementing even today! (like the warm ups and the quick grid)
Keep in mind that there is no special tip or tool that will instantly give you stunning and incredible results – it all comes down to daily practice, building muscle memory and most importantly,
ENJOYING THE PROCESS!!
Do you have a tip / tips that you would like to share with the community?
Feel free to share them on our website forum or feel free to send us a message!
Until the next time,
stay AWESOME!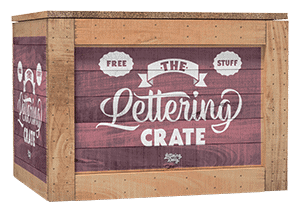 Stay updated with our tutorials and get instant access to the Lettering Crate –
A growing library of free lettering & calligraphy resources that includes – FREE downloadable calligraphy practice sheets, Procreate brushes, the 30-day lettering planner, printables, and more.