Do you want to learn and improve your calligraphy & hand lettering skills?
If the answer is yes, then you've come to the right place!
Lettering Daily is an online platform that provides educational and inspirational content for hand lettering & calligraphy beginners.
My mission at Lettering Daily is to empower individuals, from beginners to experienced artists, to discover the joy of hand lettering and calligraphy. Through valuable resources, tutorials, and inspiration, I aim to help people improve and grow in their craft. Whether you're looking to develop a new skill or take your existing abilities to the next level, I'm here to help you achieve your goals.
---
What kind of content will you find on this website?
On the Lettering Daily website, you will find educational content across several different categories.
Most of the content is written by me (find out more below); however, I love to collaborate with talented artists from all over the world.
Experienced artists who excel in particular skills and techniques related to hand lettering & calligraphy. This way, we can bring you high-quality content on a wide variety of different topics.
Here are the types of content you will find on the Lettering Daily website –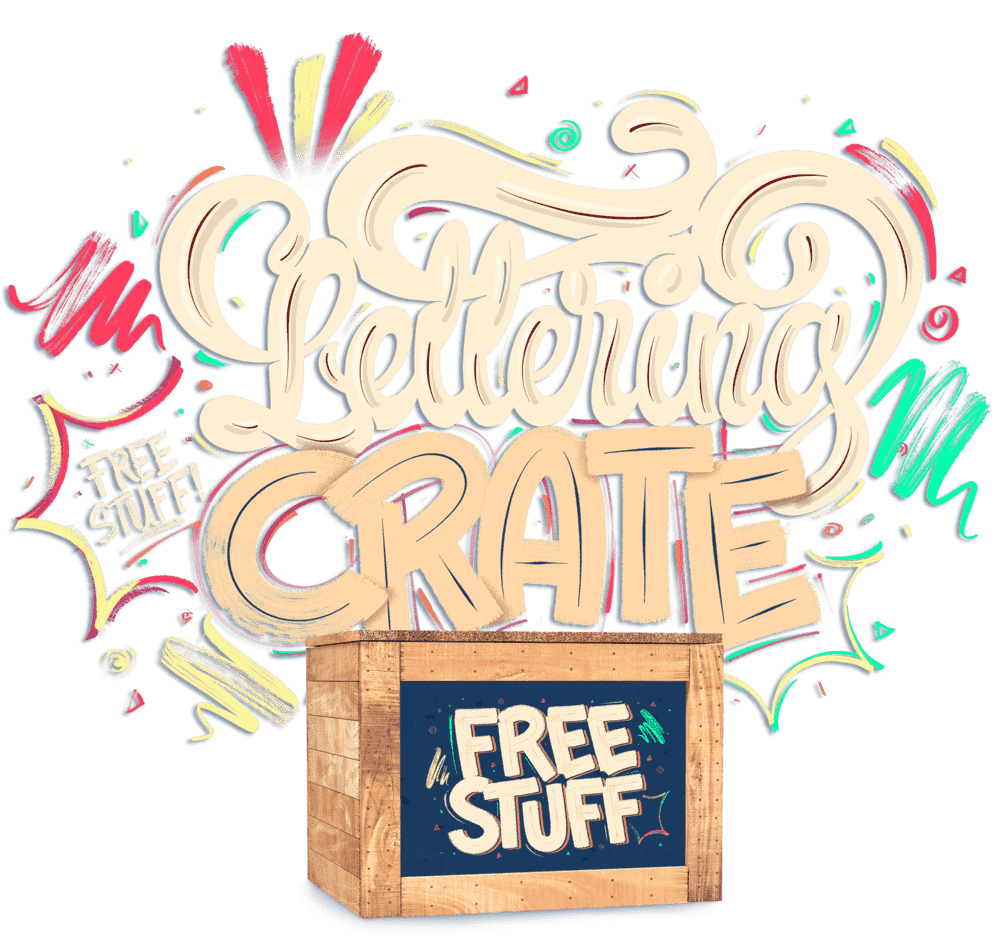 Sign up and get FREE instant access to the Lettering Crate –
Who is behind Lettering Daily?
Hello, I'm Max – a passionate calligraphy and hand lettering artist with over 10 years of experience. My journey began with drawing and writing graffiti letters, but it wasn't until 2015 that I discovered my love for hand lettering, calligraphy, and design.
Since then, I've been dedicated to perfecting my craft through continuous study and practice. Today, I'm excited to share my knowledge and experience with the world through Lettering Daily.
Prior to Lettering Daily, I was a full-time freelancer, utilizing my lettering and calligraphy skills to work on a diverse range of projects for clients worldwide. My experience includes creating logotypes, designing t-shirts, and crafting custom lettering. If you're curious to see some of my past work, feel free to check out my personal Instagram page, where I share some of my favorite projects. While I still take on the occasional project, my primary focus now lies in creating content for Lettering Daily.
How did it all start?
In late 2017, the idea to launch Lettering Daily came to me. While I loved working with clients, I felt like something was missing. I was completely immersed in the world of lettering and calligraphy – it was the only thing I could think about and the only thing I wanted to do. Initially, my idea was to curate an Instagram page featuring talented and hardworking artists that inspired me. As the community grew, I received an increasing number of questions about getting started and recommended tools. That's when I decided to start sharing my knowledge and experiences in the form of tutorials and articles on a website. Over the years, Lettering Daily has evolved into more than just a passion project, and I am incredibly grateful for everything it has become.
---
Got any questions, suggestions, or proposals?
If you have any questions or would like to collaborate on creative projects – you are always more than welcome to reach out.
Constructive feedback is also always welcome. Please let me know if you have some suggestions on improving the content or ideas for new articles/tutorials.
The best way to do that is by emailing me via the contact form below.
"Icon made by Darius Dan from www.flaticon.com"