This post and the photos within it may contain affiliate links. If you purchase something through the link, I may receive a commission at no extra charge to you.
Want to grab your reader's eye and add character and emotion to your project?
Try a calligraphy font!
HUNDREDS of fonts are available today, so how can you find the best ones?
Fear not!
We scavenged the internet in search of the best of the best, and in this post, we are reviewing 71 of the best FREE and premium calligraphy fonts available on the market today.
We also prepared an FAQ section at the end of the article to answer the most common questions about calligraphy fonts.
Things such as licenses (where you can use these free fonts), how to install them, and why investing in a premium font is something you might want to consider (because you know what they say about free stuff…)
You can also browse the calligraphy fonts based on various categories (just click on the box below).
1. Best FREE calligraphy fonts
Blackletter & Gothic Fonts
2. Best premium calligraphy fonts
Contemporary & Casual Fonts
The best free calligraphy fonts
– Script Bold Fonts
1. Arizonia
Arizonia is a modern, casual font with thin upstrokes and thick downstrokes, which makes it more suitable for titles and branding.
Many characters have stylistic alternatives-like swashes, so headings made with Arizona seem polished and elegant.
Arizona is free to download and use in commercial applications.
2. Deftone
Deftone is a bold and balanced font that is free for commercial use.
Its blocky style makes it perfect for attention-grabbing headlines, and it comes with some pre-designed ligatures, such as tr and os.
3. Blenda
Blenda is a bold headline font that comes with an excellent selection of stylistic alternatives for lowercase characters.
It's super easy to read and has a slightly vintage feel, great for use in logos and titles.
Blenda is licensed for free commercial use.
4. Lobster
Lobster's bold italic style is a modern take on vintage.
You'll find a large selection of ligatures with Lobster, to help make your headlines smooth and easy to read.
Lobster is free for commercial use.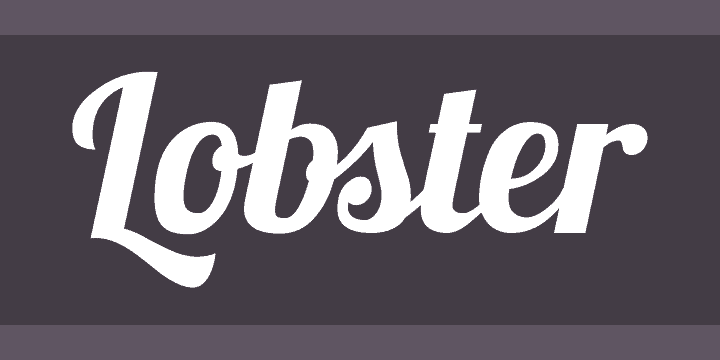 5. Oleo Script
If you need a casual yet attention-grabbing headline, look no farther than Oleo Script.
It comes in two weights, regular and bold, and you can also find Oleo Script Swash Caps to download separately.
Oleo Script is free for commercial and personal use.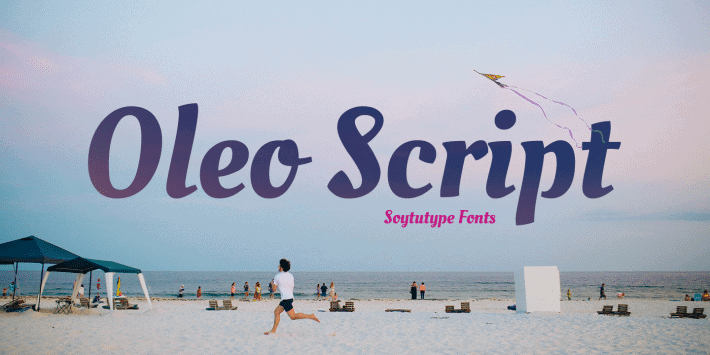 6. Playball
Playball is a fun, flirty connected script with built-in flourishes in both caps and lowercase letters.
Text spacing and connections are good, and the bold look works well with announcements and short sections of body type.
Playball is available free from commercial use.
7. Yesteryear
Yesteryear will give its bold, 40's vintage feels to your headlines and logos.
It has a masculine, almost metallic feel, with a flat-nib, boxy finish and minimal swashes.
Yesteryear is free for all commercial and personal use.
8. Motion Picture
Motion Picture is a beautiful and classy font with dramatic swashes and curls.
It's slightly condensed and bold, great for titles, and anywhere you need visual impact.
Careful, though, the free version is only licensed for personal use and does not come with numerals.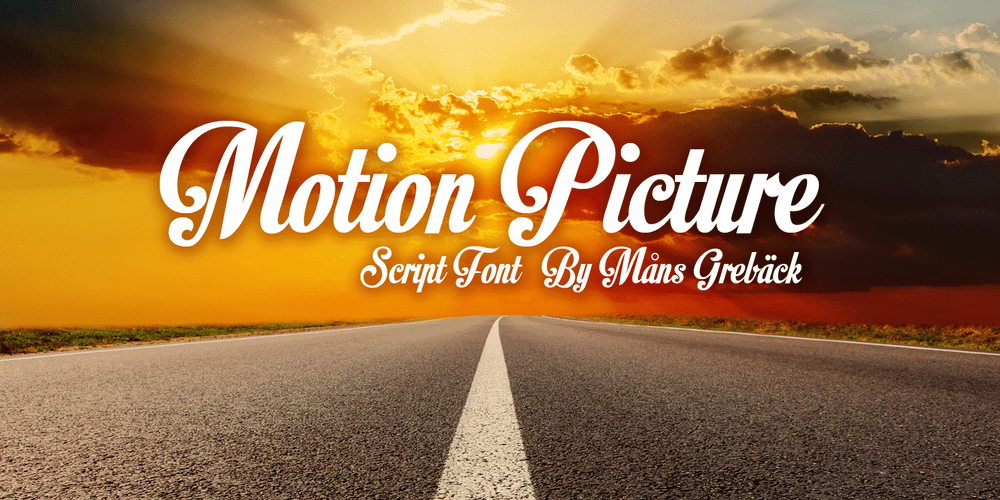 9. Wolf in the City
Wolf in the City will give your headings, logos, or branding a bold, contemporary look.
Along with its casual style and swashes for both uppercase and lowercase letters.
Despite its name, Wolf in the City has a friendly and approachable feel.
The free version is for personal use only.
10. Infinite Stroke
Infinite Stroke is a perfect blend of classic styling with contemporary flair.
Its bold lines and swashes will give confidence and strength to your project.
Infinite Stroke is licensed for personal use only.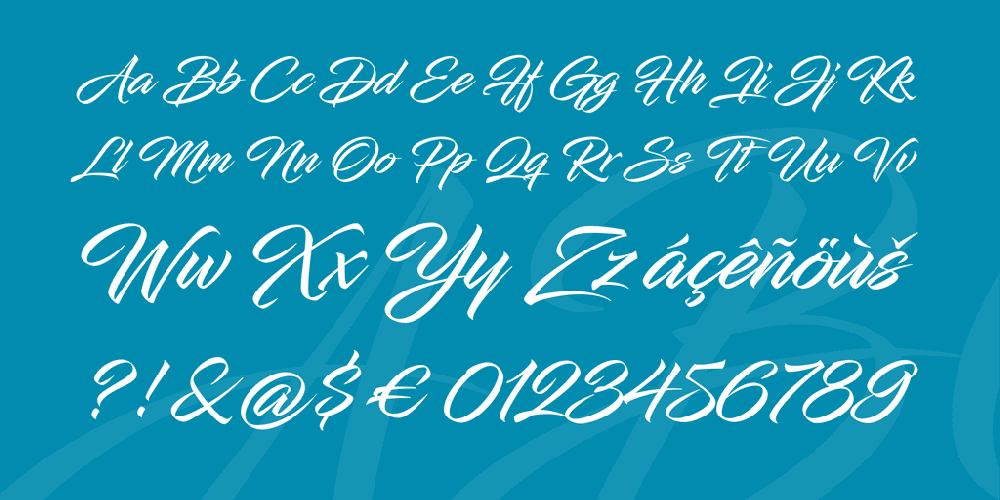 11. Yellow Tail
If you're looking for a bold, handwritten feel, try Yellow Tail.
Simple letterforms and a deep slant give Yellow Tail a casual and friendly feel.
Try it for branding and titles, and pair it with a simple sans-serif body font for posters and other publications.
Yellow Tail is free for commercial use.
12. Birds of Paradise
Birds of Paradise is a bold, condensed font with tight spacing and a classy, expensive feel.
Try it in logos and publicity materials for a touch of quality.
It's free for personal use only.

13. Nature Beauty
Nature Beauty has stylish thick strokes, with simple, subdued swashes and rounded letters that give it easy readability.
Not too upright or too italic, Nature Beauty works for headlines as well as short lines of text.
The free version is available for personal use only, and a complete set is available for purchase.
14. Hunters
Hunters is dramatic and weighty yet made a bit less forceful by the rhythmic script.
Lowercase letters are large, ascenders and descenders are short, making it very readable despite the high contrast of bold strokes and light connectors.
Hunters is available for personal use only.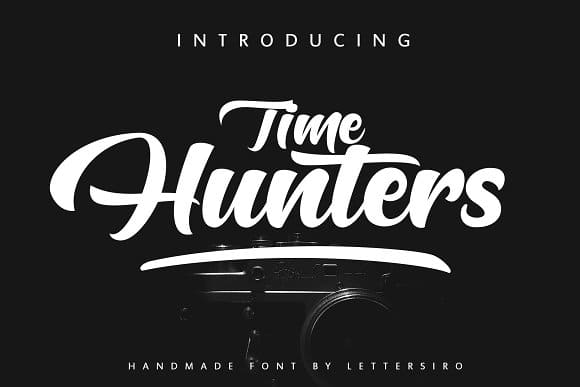 15. Golden Hills
This is probably one my favorites on this list.
Bold, smooth, and just so satisfyingly consistent.
With it's clean look, it's a great choice for display purposes.
Unfortunately the free Golden Hills is just available for personal uses, however, the full version includes alternates and swashes!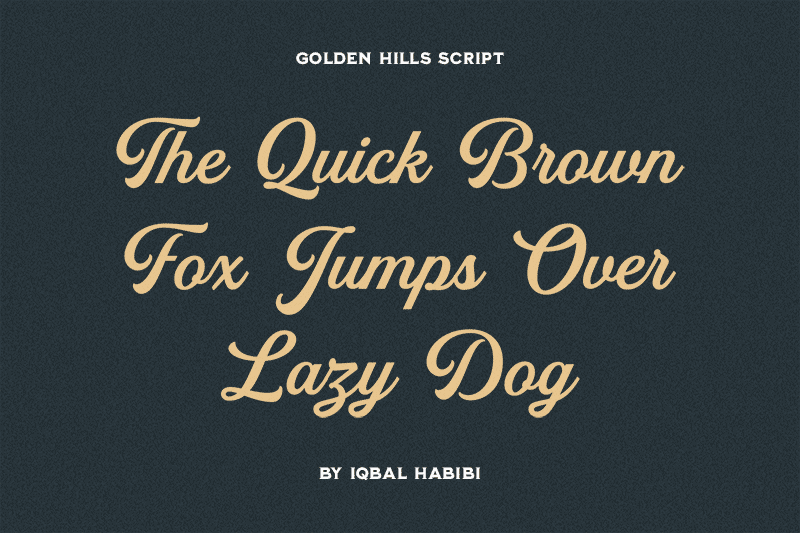 – Elegant & Stylish Fonts
16. Allura
If you need a legible and contemporary calligraphic font, try Allura.
It's elegant and sophisticated and great for headlines and packaging.
It can also be used for blocks of text because of its clarity and proper spacing between letters.
Allura is free for commercial use.
17. Champignon
If you need a classic script with old-world elegance, try Champignon.
Its companion font, Champignon Swash, gives you beautiful and flowing stylistic alternatives for both capitals and lower case.
Champignon is free for commercial use.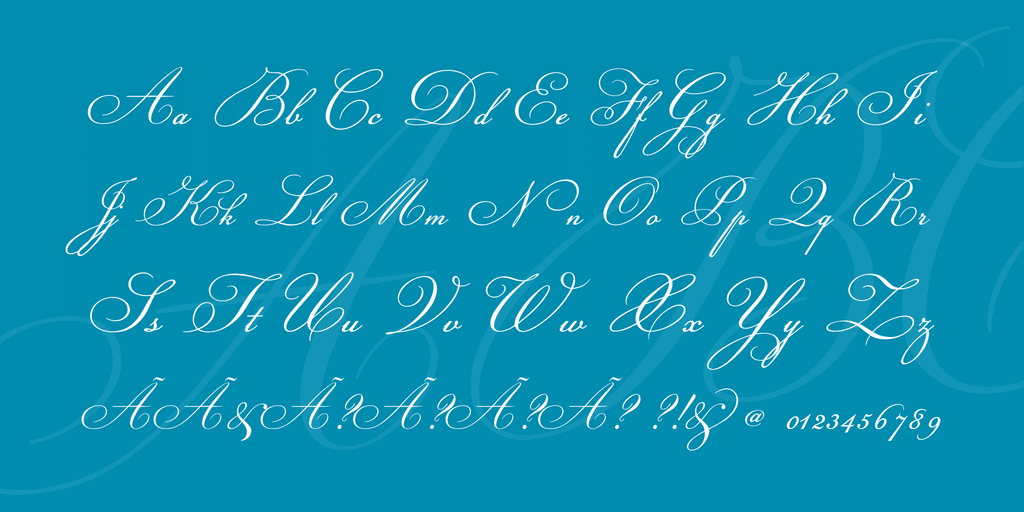 18. Great Vibes font
A great classic script with sweeping lines, Great Vibes is an excellent choice for invitations, certificates, and other projects that need simple elegance.
Great Vibes comes with several stylistic alternatives for lower case letters.
Free license for commercial use.
19. Miama
Miama is a lightweight, charming, and feminine font with a handwritten feel.
Its ascenders and descenders are long.
Still, if the line spacing is correct, it's perfect for greeting cards, titles, and other decorative work.
Miama is free for commercial use.
20. Pinyon script
Pinyon Script is a formal and refined font with beautiful, balanced swashes.
Its thin ascenders and thick descenders make it more useful for headings than for body text.
Still, its elegance makes it suitable for invitations and other specialized uses.
Pinyon Script is 100% free for personal and commercial use.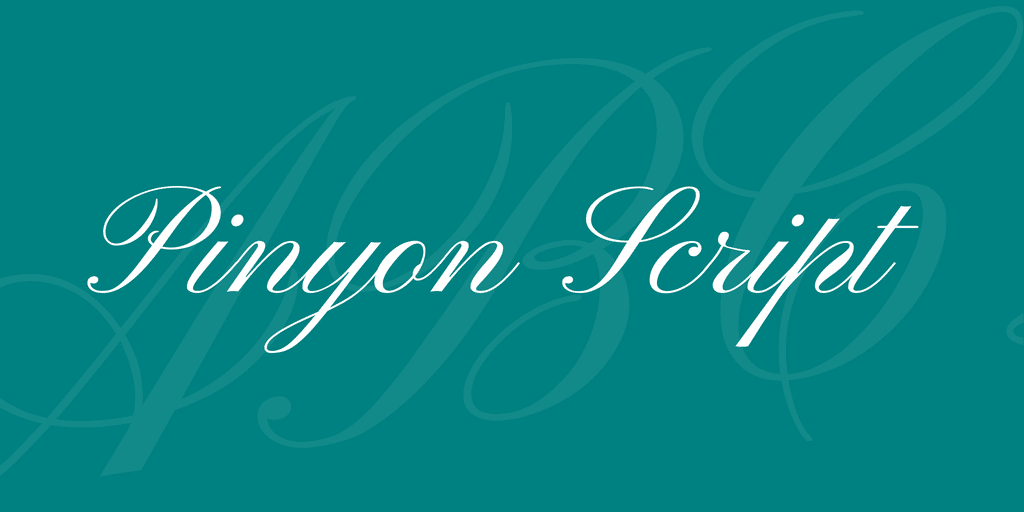 21. Tangerine
Classic and elegant, Tangerine is inspired by handwritten chancery scripts.
Typical of this style, it has tall ascenders and descenders and semi-connected letters.
Try Tangerine for short texts and graceful headings.
Tangerine comes in both regular and bold fonts and is free for commercial use.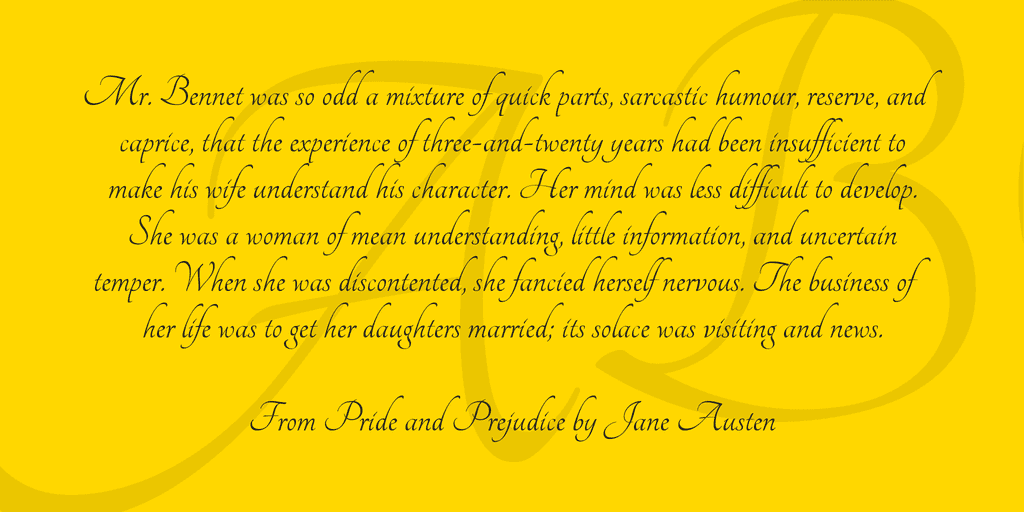 22. Regency Script
When you need classic and formal, Regency Script should be your go-to free font.
Lower case letters are slightly condensed and rhythmic, while upper case letters have all the flourishes you expect from this time-honored script.
Regency Script is licensed for personal use only.
23. Beautiful Heart
As its name implies, Beautiful Heart is a gorgeous font with a handwritten feel.
Perfect for logos, labels, invitations, and more, Beautiful Heart will charm your readers.
The free version is for personal use only, so to get access to more beautiful stylistic alternatives and ligatures, purchase the full version.
24. Monsieur La Doulaise Font
A tribute to the styles of calligraphy in the United States from the 20th century, Monsieur La Doulaise is a stunningly stylish and elegant looking font.
This is a display looking font that is very readable and a great choice for any sort of classy occasion.
This font is free for both personal and commercial use.
25. Brotherhood Script
If a font can be formal and informal at the same time, Brotherhood Script achieves that with a fantastic selection of large decorative caps.
That's not all, tall ascenders and descenders, and beautifully rounded lowercase letters.
Perfect for a contemporary invitation or elegant branding, Brotherhood Script is free for personal use only.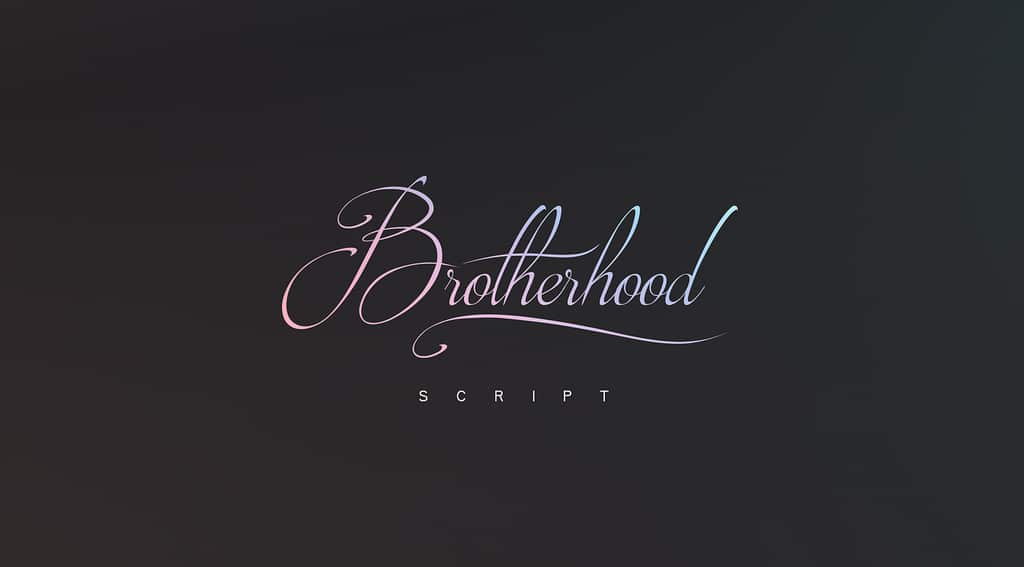 26. Billion Stars
If you need an "oh, wow" moment for your headings, you need Billion Stars.
Bold, highly decorative caps combine with tall, condensed lowercase letters for a luxurious and elegant feel.
Billion Stars is only free for personal use and doesn't come with numerals.
Still, you can purchase a license for commercial use.
27. Candle Script
Candle Script is a modern take on a classic vintage script.
The free version has enough swashes and curlicues for the most romantic and formal occasions.
Bold and commanding, Candle Script is available for personal use only.

– Blackletter/Gothic Fonts
28. Germanica
Germanica is an updated blackletter design that's great for special projects and branding.
It comes with four styles – plain, shadowed, fluted (embossed), and embossed with shadowing.
Germanica is free for personal and commercial use.
29. Kingthings Foundation
From the Kingthings typeface family comes Kingthings Foundation, an upright, classic script based on roundhand calligraphy (Foundational hand).
When used in blocks of type, Kingthings Foundation can give a historic and decorative feel to your work.
Free for commercial and personal use.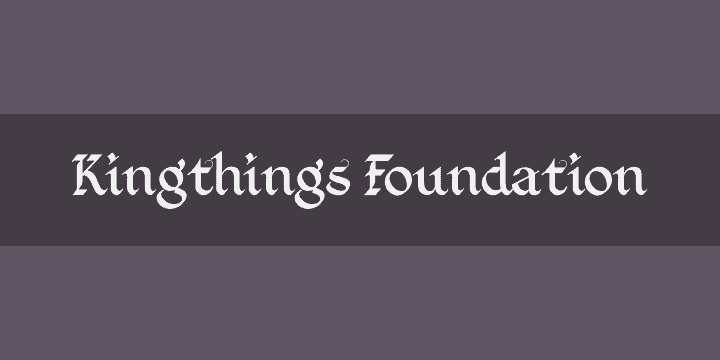 30. Unifraktur Magunita
Like Germanica, Unifraktur Magunita is a decorative blackletter font with a hand-crafted look.
Its wide letter spacing increases its legibility.
Capitals are decorative but not overly swashy – great for titles, logos, and branding.
Unifraktur Magunita is available for free commercial use.
31. Scotland
If you love blackletter but find it hard to read, try Scotland.
Scotland has classic letterforms with a grunge feel – slightly textured and minus the frills and serifs.
Only lowercase letters are included, but it's free for personal and commercial use.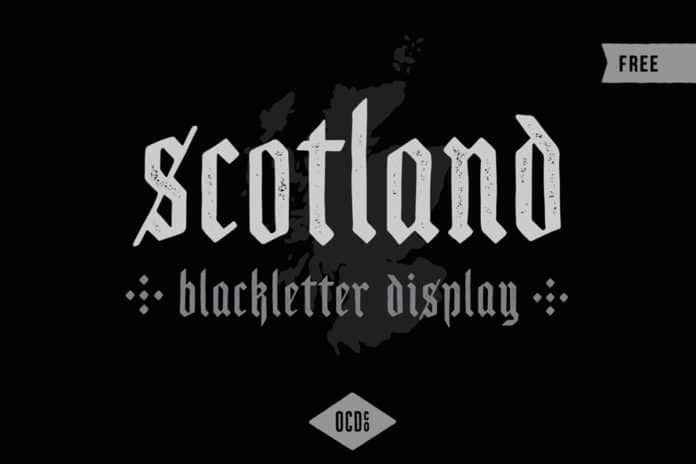 32. Old London
Old London is a modern version of a traditional blackletter design with more white space between letters and words.
The decorative caps are compact, without an over-abundance of swashes.
This upright, historic style would work well for headings, branding, and short texts.
Free for commercial use.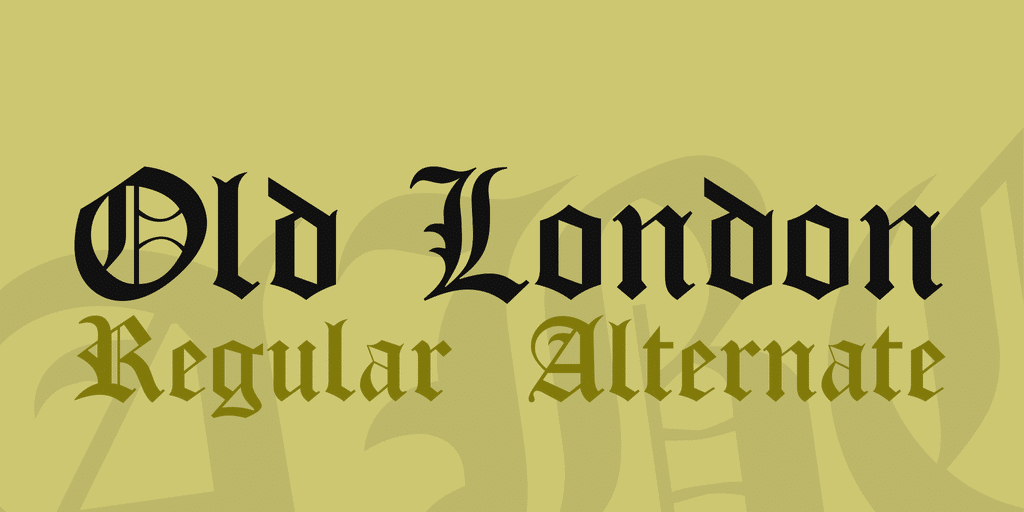 33. Alte Schwabacher Font Family
Alte is a great looking Gothic calligraphy font based on the Schwabacher script.
It's one of the popular sub-groups of the gothic family (along with Textura Quadrata, Rotunda, Fraktur, etc.)
This font comes in 3 different versions –
Best of all,
It's free for both personal and commercial use!
– Monoline fonts
34. Bukhari Script
Bukhari Script is a bold monoline font with a severe presence.
It has a great selection of stylistic alternatives for both uppercase and lowercase letters.
That will give your copy a feeling of richness.
Bukhari Script is free for commercial use.
35. Grand Hotel
Just like its name implies, Grand Hotel is a classy, retro, monoline calligraphic font with an unusual upright stance.
The top-heavy style is balanced by the weight of the delicious stylistic alternatives and swashes.
Grand Hotel is 100% free for personal and commercial use.
36. Sacramento
Sacramento's wide spacing and short x-height combine with flowing swashes and long, loopy ascenders and descenders to give it a smooth, casual style.
Try this medium weight monoline font in short paragraphs and headlines.
Sacramento is free for commercial use.
37. Fabfelt
Fabfelt is a bold, easy-to-read monoline font that can work for small blocks of text as well as headlines.
With a fresh handwritten look, Fabfelt can put a little fun into your next project.
It's free for commercial use if you watch which site you download it from.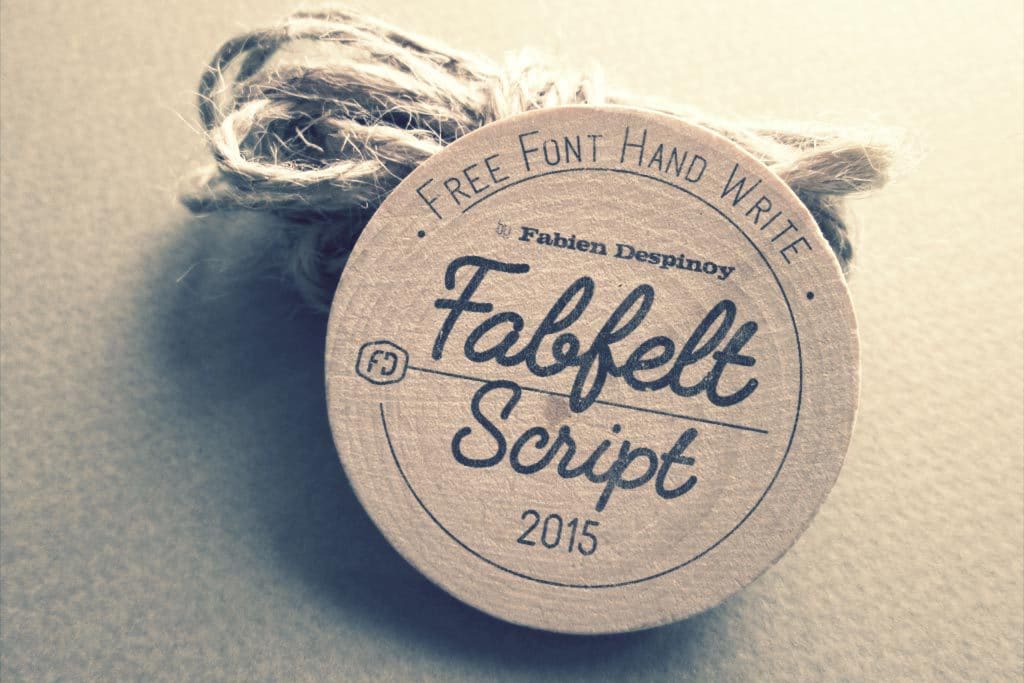 38. Nickainley
Nickainley is a light monoline font with a large x-height that makes it easy to read.
Use this italicized calligraphic font for logos, headlines, and more.
Free to download for commercial use.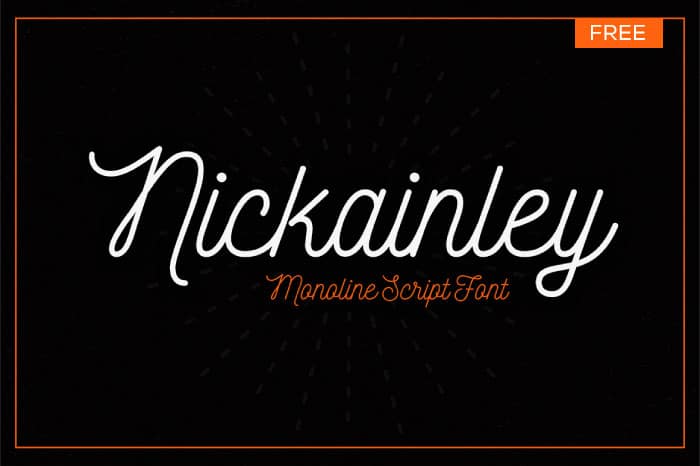 39. Pacifico
Pacifico is a bold, monoline font with a decidedly retro feel.
Ascenders and descenders are elegantly loopy, and headlines made with Pacifico give a feeling of relaxed and casual style.
Free for commercial use.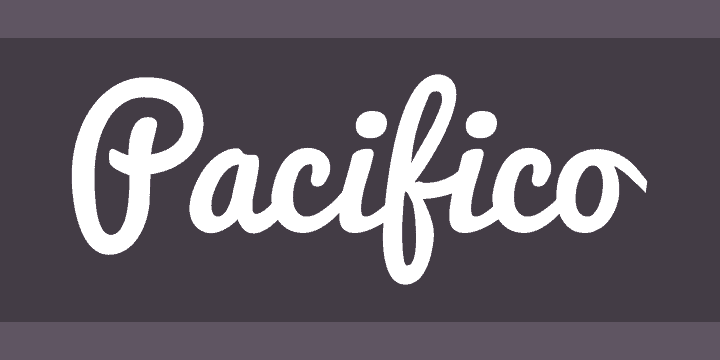 – Contemporary & Casual Fonts
40. Balqis
For a hand-drawn font with easy flourishes, try Balqis.
Balqis is very graceful and easy to read, with light and dark patches giving it a watercolor feel.
Try it for a party invitation or thank you card.
Use Balqis for any number of personal or commercial projects.
41. Hello
Fresh and energetic, Hello gets its quirkiness from stylish, upright caps and lowercase letters that jump up and down on the baseline.
Semi-bold with a hand-lettered appeal, Hello is available for personal use only.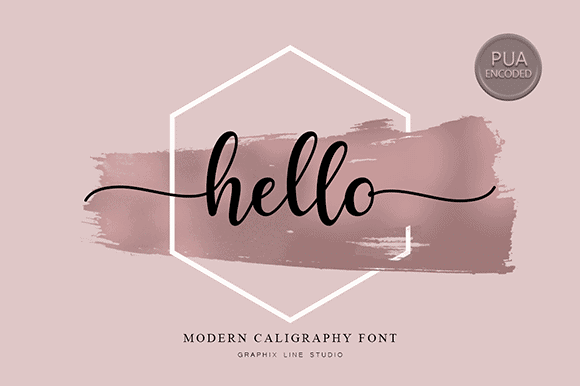 42. Hijrnotes
Hijrnotes is a thin signature font with swirly, large caps and small lowercase letters.
It's best suited for headlines or short lines of text because of the tall ascenders and descenders.
For personal use only, with a swash set available for purchase.
43. Barbara Blast
Barbara Blast is a bouncy, fun signature font with large lowercase letters that give its good readability.
Try this high-contrast font with a shadow for headlines and small blocks of text.
The free font is for personal use only.
Still, a purchased commercial license will give you access to a good selection of extra stylistic alternatives.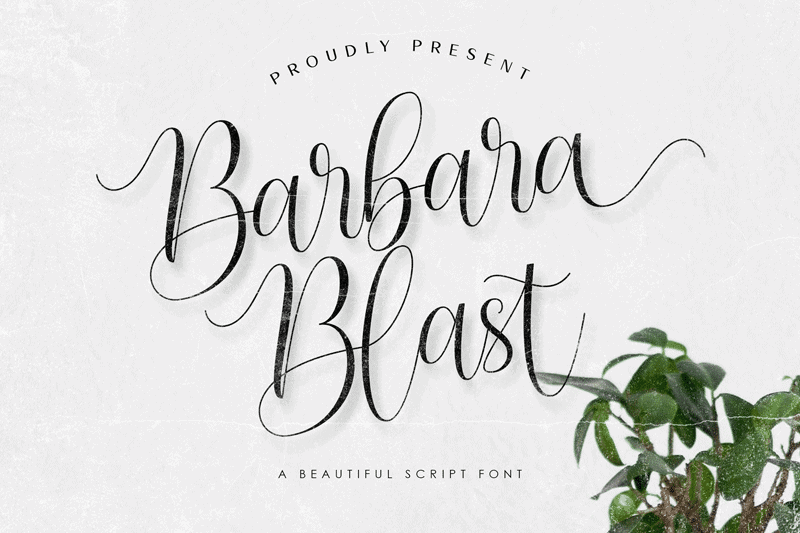 44. Leslie Dawn
If this font were a person named Leslie Dawn, she would be casual, flirty, and a lot of fun.
This free font comes with lots of built-in swashes and flourishes, with letters that often dip below the baseline for an energetic look.
Licensed for personal use only.
45. Mahesia
Mahesia is a beautiful, contemporary script that will give a romantic feel to any project.
Because the letters don't all rest on the baseline, Mahesia is an elegant font that is full of movement.
The free version is for personal use only, and you'll need to purchase the full version to have access to all the extra stylistic alternatives.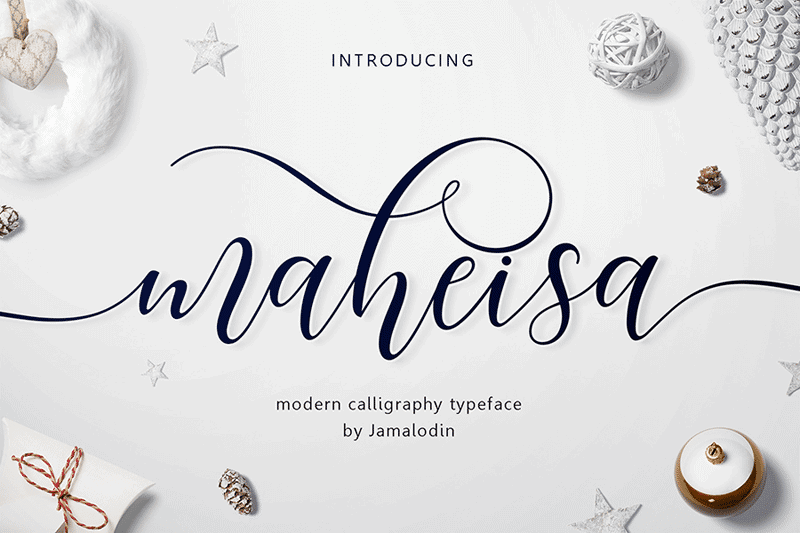 46. Aerotis
Aerotis is modern looking script calligraphy font that works great for a number of different occasions.
It works great for wedding invitations as well as other places where you want to communicate a signature like handwritten touch.
The free version of Aerotis is only for personal use.
However, the full version includes ligatures, swashes and more.
The Best Premium Calligraphy Fonts
Now let's take a look at some premium fonts and see how they can take your work from great to fantastic!
These amazing fonts are all available at Designcuts.com.
– Bold & Carefree Fonts
This is a seriously bold, smooth, seamless, and well-balanced script font, making it perfect for logos, headings, and catchy visual slogans.
This semi-connected type family comes with three styles –
Regular, with a smooth finish.
Halftone, with a textured finish.
Rough Ink, with a mottled finish.
Each style also has a matching bold font that's even richer.
Get a hand-lettered look that includes 25 versatile ligatures in all six different styles.
You'll use this font a lot!
No. Seven gives you a vintage casual feel with substance.
The semi-connected letters and easy ligatures of this bold, brush-style script make No. Seven easy to read, easy to stack, and easy to enhance.
It comes in three weights, including a complete set of small caps.
Personalize your designs even more with well-designed ligatures, stylistic alternates, and ornaments.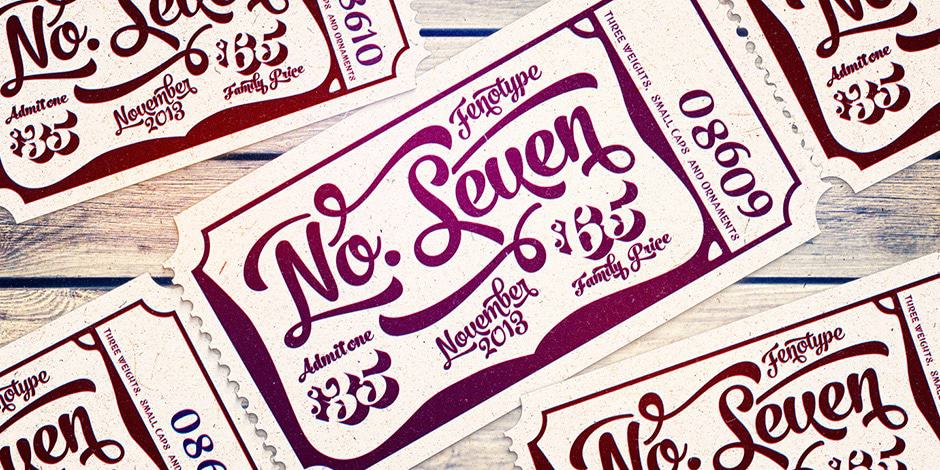 Clarkson is an amazingly versatile font, unusual for script fonts in that it can work in all caps.
Customize it any way you need, for signage, headings, posters, and more.
Over 500 characters with a raft of stylistic and contextual alternate forms and ligatures in both upper and lower cases allow you to personalize Clarkson to make this bold and stylish script your own.
Marttabuck has a bold, adventurous vintage feel and is a perfect script for signage, logos, and branding.
Super bold and curvy, it comes with two styles, regular bold and a unique style that takes tiny, strategically placed cuts out of the letterforms.
They are here to add detail and interest to your logotypes and headings.
It gives you infinite options to customize it any way you like.
Marttabuck's strong swashes, ligatures, and stylistic alternatives give you countless options to customize it any way you want.
Bold, hand-brushed Avallon takes typography to a new level.
Unlike a traditional vector format, Avallon uses an SVG format that gives you a built-in transparent brushstroke texture, which will jump off the page with fantastic detail.
Versatile Avallon comes with –
Avallon.SVG – A high definition OpenType.SVG brush font, with uppercase and lowercase letters
Avallon Alt.SVG – The second version of Avallon, with an entirely new set of lowercase characters.
Avalon All Caps.SVG – A brand new set of capital letters which allows you to create beautiful headings in all caps.
Avallon also comes with traditional vector versions of all three SVG fonts.
Also, layered Photoshop files of the more detailed letters, for you to simply copy and paste into your document.
You'll have everything you need to make your headlines sing with detail!
Be sure to try Thander, a bold, plush script with soft curves and edges.
Thander has a deeply italicized vintage feel and is perfect for display headings, logos, branding, and more.
Pair it with a bold sans-serif type for a modernized retro feel and use its bold presence and stylistic sets to make a statement with your next project.
Sabotaged is a seriously brash and robust hand-drawn script.
It's excellent for logos, branding, and packaging, with rough, textured edges that give it an edgy look.
When you download Sabotaged, you'll get:
Sabotaged OTF- Includes a broad range of glyphs, ligatures and stylistic alternates in Open Type format
Sabotaged Extras OTF – A set of 26 hand-drawn doodles, swashes, arrows, circles, and paint splatters.
Violent Desire OTF – a wild, reckless supporting font for Sabotaged that comes with upper case letters and numbers.
Sabotaged will give an aggressive and untamed look to your next extreme design.
Quintal is an extra-bold, curvy script with a retro feel – no straight lines in sight!
It's great for branding, logotypes, or anywhere you need to make a statement.
Built-in swashes and detailed ligatures give Quintal sparky character.
It comes with an extensive set of custom ligatures and swashes.
You can put your own unique spin on posters, titles, and packaging – even short text blocks become attractive and decorative with Quintal.
– Elegant & Classic Fonts
Rosalinda Script was designed with wedding invitations in mind.
But don't hesitate to use it with logos, package design quotes, or anywhere you need a beautiful upright font.
With over 900 unique and swirly letterforms from which to choose.
Swashes, catchwords, end forms, and an impressive collection of ligatures make Rosalinda Script one of the most versatile fonts you'll ever use
Wallington Pro is a vintage serif type that is included with calligraphic fonts because of its impressive array of stylistic alternates, swashes, and ligatures.
Here's a sample of what you get with Wallington Pro:
721 glyphs
268 unique ligatures
30+ catchwords
10 stylistic sets.
Astonishing special characters that allow you to mix and match pairs of letters to fit your design
Reminiscent of Art Nouveau, this stylish and elegant font works well for decorative applications, signage, and packaging.
With its clear, upright, and easy-to-read style that also works perfectly in caps only.
– Monoline Fonts
Elegant and harmonious, Riviera is a medium-weight monoline font with a distinctive signature look.
Large capitals and smooth, round letterforms make Riviera perfect for corporate identity projects, headlines, and logotypes.
Pair it with a simple sans-serif type to contrast with its strong curves.
Over 400 alternate characters, 57 ligatures, and amazing swashes will add beautiful touches for a complete, finished look.
Claytonia, with its sturdy yet highly informal monoline style, adds casual appeal to any project.
Use it for posters, invitations, logotypes, and more.
Play with Claytonia's ample collection of swashes and stylistic alternatives to create a design that's fun, friendly, and attractive.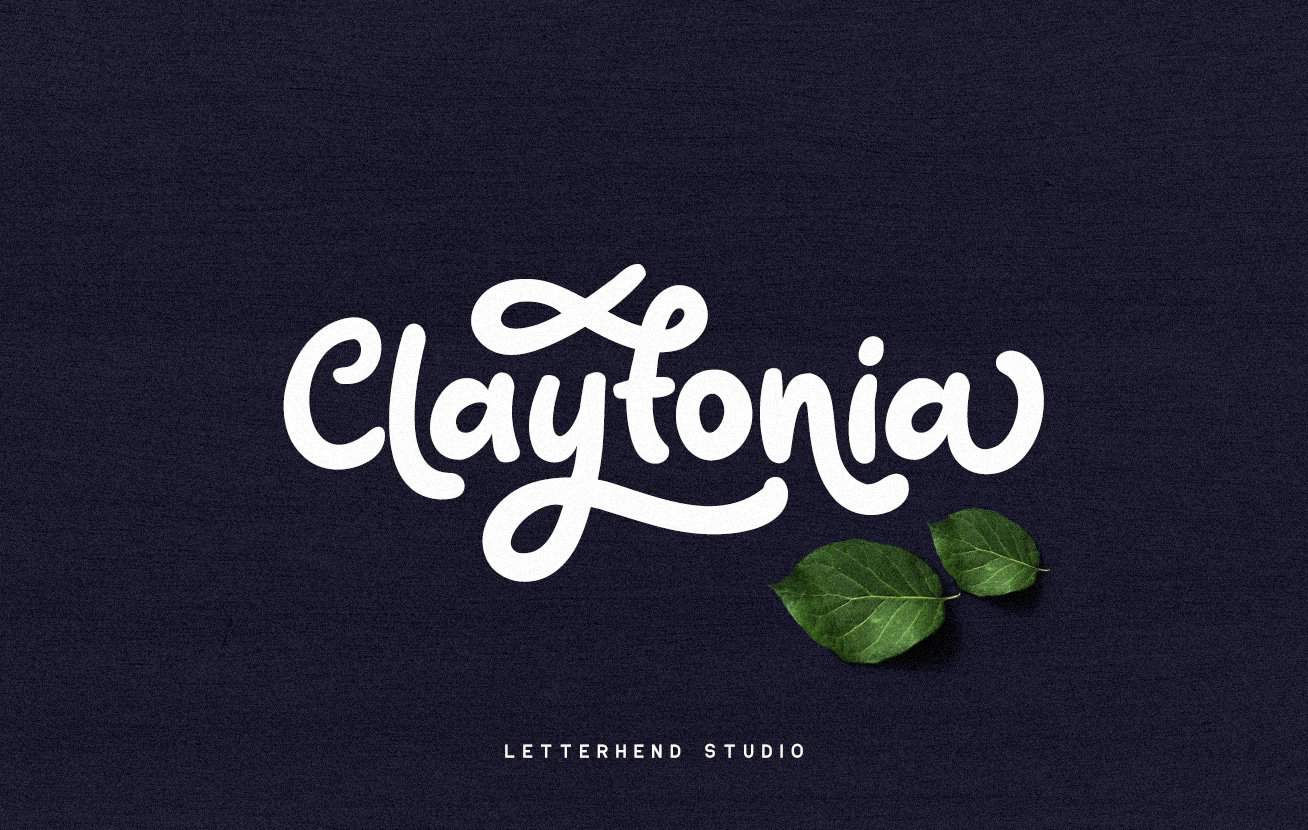 – Contemporary & Casual Fonts
Fun and lively Madina Script refuses to sit on its baseline and gives plenty of energy to any project.
When you download Madina Script, you'll get:
Madina Script – A rough, brush-textured handwritten script with upper & lowercase characters, numerals, and an extensive range of punctuation.
Madina Script Alt – An entirely new set of lowercase characters.
Madina Script Ornaments –30 hand-drawn elements, including end swashes, olive branches, and flourishes.
Madina Clean, Madina Clean Alt & Madina Clean Ornaments – Clean versions of the above 3 fonts, with a completely smooth edge.
Use spirited Madina Script for logos, branding, packaging, and more to make your next project stand out from the crowd.
This expressive brush font provides incredible versatility and elegance to any project.
Since Opulent comes in both vector and SVG formats, you have the option to use its textured watercolor finish or its smooth, clean design.
You'll get –
Opulent SVG Font – A stunning hand-lettered look with high-definition watercolor textures
Opulent Brush Font – The vector font that maintains the authentic paint-brushed feel
Opulent Solid Font – Gives a silkier smooth finish to your text and is perfect for vinyl cutters such as Cricut and Silhouette Cameo
Photoshop File – A layered Photoshop file, which you can simply copy and paste into your document if you're unable to access the SVG files.
All 3 styles of the font include an 'Alt' version, replacing all of the lowercase characters with a completely new set.
Opulent's elegance and versatility will let you create entirely individualized invitations, logos, calligraphic art, and more.
Summer Festival is a medium weight, fully connected, and fun script, hand-drawn to give your next project a fresh, natural feel.
Clean and easy to read, Summer Festival comes with a full set lowercase alternate styles for endless variety.
It would be perfect for wedding invitations, social media posts, and logos.
As its name suggests, Wild Spirit is an expressive dry-brush font, lightweight and easy, with an airy and unfinished look.
When you download Wild Spirit, you'll get –
Wild Spirit – A hand-drawn script font with uppercase and lowercase characters, numerals, and a broad range of punctuation.
Wild Spirit Alt – The second version of Wild Spirit, with a new set of lowercase and uppercase characters.
Wild Spirit Extras – Simply type any uppercase character in this font to generate a swash, or any lowercase character in this font to create a ligature.
No special software is required to use the Wild Spirit Font.
If you're looking for a spontaneous, handwritten look, try Wild Spirit.
Checkpoint is a confident, high-energy font that will inspire your readers to take action!
Condensed and leggy, with outsized caps, Checkpoint will deliver signature style and vitality to your projects.
Here's what's included when you download Checkpoint:
Checkpoint Signature – Uppercase and lowercase letters, numbers, and lots of punctuation
Checkpoint Signature Alt – The second set of all uppercase and lowercase letters for a variety
Checkpoint Signature Swash – A third font containing 26 hand-drawn swashes
Ligatures – Twenty ligatures are included for seamless spacing
End Forms – Give your words end swashes for extra flair
Pair Checkpoint with a semi-condensed sans-serif font for a look that says, "Read me NOW!"
Forever Grateful is friendly and fun, and a perfect choice for casual logotypes, signage, and stationery.
This bold, semi-connected script comes with a collection of autumn-themed doodles to add playfulness to your designs.
Any way you use it – traditional upper and lower case, all caps, or all lower case.
Forever Grateful will bring a smile to your readers' faces.
Amelia is a fun and funky, fully connected roundhand script that won't sit still, giving it movement and character.
Amelia is stand-alone beautiful, but it also has a full selection of alternate styles and swashes for every letter, giving you endless design options.
It's also great for designers who are new to premium fonts.
You can access it in Photoshop without opening the glyphs panel, and it comes with an extensive help file to get you started!
When you download Amelia, you get –
Amelia Script – Fine version with smooth, clean lines
Amelia Script – Draft version with a dry-brushed, textured feel
More than 150 top and end swashes that perfectly connect with every letter
Two complete sets of capitals, with extra swash versions of selected caps
Hundreds of ligatures, contextual and stylistic alternates
Compatible with Cricut and Silhouette machines
An extensive HELP folder
Bonus – Three PhotoShop files with editable swash examples
Let Amelia, with its beautiful flourishes, introduce you to the world of decorative fonts.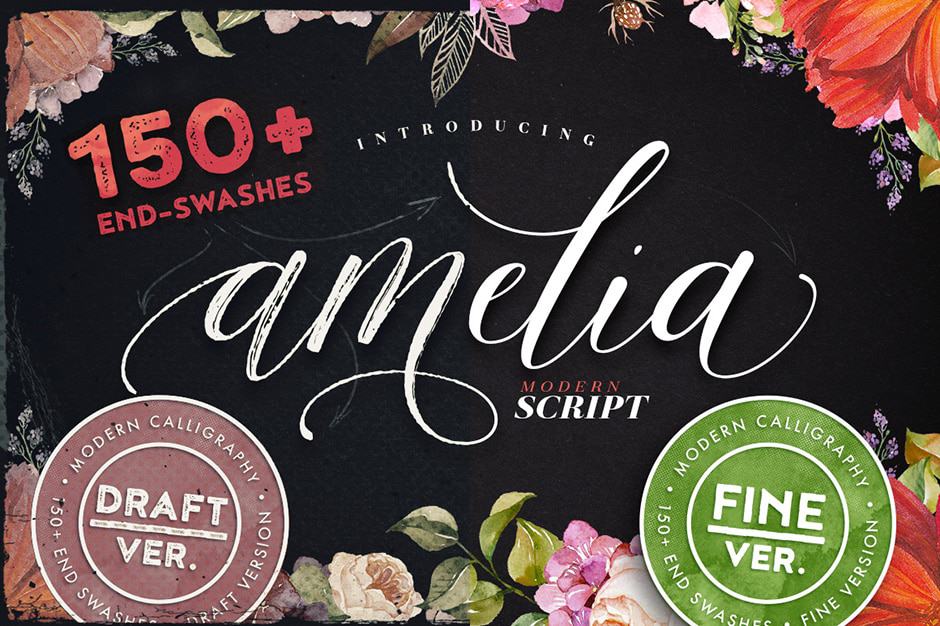 With a rugged, rustic feel, Northwell delivers individuality to your project.
Graceful dry-brushed letters with sweeping style work well for packaging, logotypes, and social media images.
You get three different fonts with this set:
Northwell – A handwritten script font with uppercase and lowercase characters, numerals, and punctuation
Northwell Alt – A completely different set of both lower and uppercase characters for additional layout options
Northwell Swash – A set of 20 hand-drawn swashes to add a finishing touch
Northwell can give outdoorsy character to any project while remaining classy and elegant.
– Design Duo Fonts & More
You'll lose yourself in Salt and Pepper, a totally unique and visually exciting hand-drawn font duo.
The airy script comes in both a smooth and rough texture, and it's paired with a fine monoline sans-serif.
When you add the stylistic elements, swashes, and ornaments, you have everything you need to create the look you imagine and more.
Here's what you get with Salt & Pepper –
Salt & Pepper Smooth – A lovely, smooth version
Salt & Pepper Rustic – A matching grittier version with texture, great for watercolor overlays
Stylistic alternatives, and don't forget tons of decorative swashes!
37 objects and icons
10 floral elements
6 frames
5 handy borders
2 whimsical seamless patterns
2 subtle textures
Salt & Pepper is your recipe for design success.
Using a vintage font like Rumble Brave can give your project a nostalgic and intricate touch.
A combination of serif, script, and dingbat fonts gives you an updated Victorian feel.
Look through the fantastic collection of stylistic alternates to refine and complete your design.
You'll get –
Rumble Brave – the Victorian serif font in Regular, Rough, Outline, and 3D Shadow.
Rumble Brave Script – in Regular and Rough.
Hundreds of stylistic alternates for both fonts, in both uppercase and lowercase.
Ornaments and borders to complete the vintage feel.
Rumble Brave and Rumble Brave script are easy to use with or without design software.
Bold, sassy Brendan Script, and Brendan Sans Serif Caps combine to make a font duo perfect for logotype design and branding.
Its retro feel and customized set of swashes and stylistic alternates make it a smart choice for package design and eye-catching signage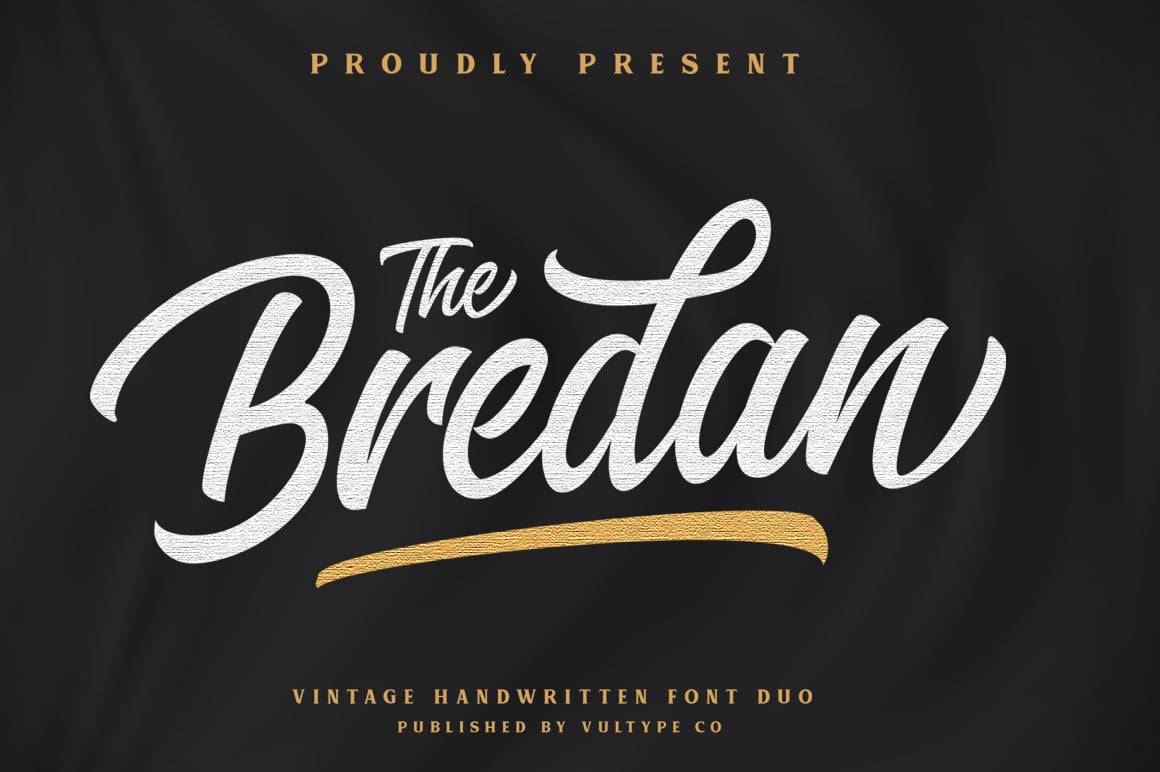 Winter Is Coming is a playful set of five font families with a decidedly retro fifties feel.
Use the stylistic alternates and swashes to personalize your project, as well as the fun and festive set of winter ornaments to inspire your designs.
Here's what you get with Winter is Coming:
Winter Is Coming contains 5 fonts that use open type features such as stylistic alternate, stylistic set, contextual alternate, ornaments, and ligatures.
This package also includes a bonus graphic set to help you make winter designs more stunning!
Included in this set –
Winter Is Coming Serif
Winter is Coming Serif Shadow
Winter is Coming Serif Expanded
Winter is Coming Script
Winter is Coming Script Shadow
Stylistic alternates, ornaments, and ligatures
A complete set of bonus tags and graphics
Together, the bold, condensed script of Winter is Coming paired with its bouncy serif style will make your designs dance with energy.
The Portabella collection gives you a fabulous font duo of hand-brushed letters, elegant and contemporary.
Portabella Serif is a beautifully spaced all-caps font with organic edges that complements the painterly feel of the textured Portabella SVG script perfectly.
Use all the bonus elements – delicate florals, watercolor backgrounds, and more – to create lovely wedding invites, romantic branding, and home décor, just for starters.
Here's what you get when you download Portabella –
Portabella Solid – A traditional hand-painted and vector-based font with an elegant, brushed texture.
Portabella Serif – A hand-drawn serif with subtly textured edges
Portabella SVG – A bonus transparent SVG style with built-in texture
A layered Photoshop file containing all the transparent letters, so you can just grab the characters you need and drag them to your canvas.
28 hand-drawn floral elements
Six hand-painted watercolor backgrounds
Portabella Transparent Textures – 9 hand-painted, transparent PNG textures
A handy SVG start guide
The Portabella set will give you everything you need to take off running with beautiful type-based images.
Adorn is easily the most versatile and inclusive font you will ever use.
This vintage set with a hand-drawn look comes with seven harmonious yet totally distinctive fonts, including four script fonts and seven display fonts, all with complete selections of swashes and stylistic alternates.
You'll find frames, ornaments, catchwords, and much more to add eye-catching finishes to your design.
One of the most ingenious features of Adorn is its ability to let you instantly create one-, two- or three-letter decorative monograms in seconds.
Here's what you get with Adorn –
Monograms – Three monogram design styles: Adorn Solo, Adorn Duo, and Adorn Trio
20 Adorn Catchwords
20 Adorn Banners, each with a mirrored image left and right element
Adorn Frames
130 Adorn Ornaments – unique ornamental illustrations.
Adorn Coronet Script – crisp, angular, and straightforward with 268 swashes and alternates
Adorn Pomander – a light and airy font with 390 swashes and alternates
Adorn Garland Script – a whimsical vintage font with 166 swashes
Adorn Bouquet – is giddy and intentionally irregular, with 240 swashes
Adorn Sans Condensed – a sans-serif font brimming with whimsy. Adorn Sans Condensed also has contextual alternates with Ambi case letters— a distinctive feature not usually found in display fonts.
Adorn Sans Expanded – a warm and charming display font
Adorn Copperplate – has the serif sturdiness of the classic copperplates with a modern feel
Adorn Engraved and Adorn Engraved Expanded – this pair gives an elegant vintage feel to your invitations and logotypes
Adorn Serif and Slab Serif – both available in Regular and Bold weights and work well for body text.
Adorn Roman -created with a chisel-edged calligraphy pen and works for elegant headlines as well as body text.
Whew!
But most importantly, Adorn has been specially coded to allow almost everyone to access all its features without the need for specialized design software.
Use this workhorse font to create an infinite variety of invitations, menus, branding, logotypes, and more.
FAQ
Most frequent questions and answers about calligraphy fonts
I also wrote an article about the best 25 handwritten fonts, so be sure to check that one as well 🙂
And if you want to learn how to create your own fonts, check out my tutorial on turning your handwriting into a font.
If you're interested in getting started with calligraphy, I wrote an ultimate guide for calligraphy beginners.
Until the next one,
Stay AWESOME!
About the author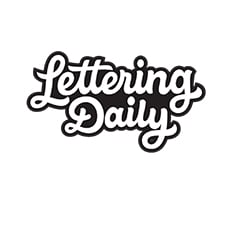 Lettering Daily is an online community that provides educational and inspirational content for hand lettering and calligraphy beginners. ​Our mission is to help artists and enthusiasts from all around the world to learn and improve their hand lettering and calligraphy skills.