This post and the photos within it may contain affiliate links. If you purchase something through the link, I may receive a commission at no extra charge to you.
THE OLD SCHOOL
Precision, consistency, creativity, these are just some of the terms that could describe Tarwane's work. The truth is that it is hard to describe such uniqueness but lucky for you, Tarwane is here today to share his story with the community. We are extremely happy and excited to share this interview with a very talented and hard working artist!
Enjoy the interview!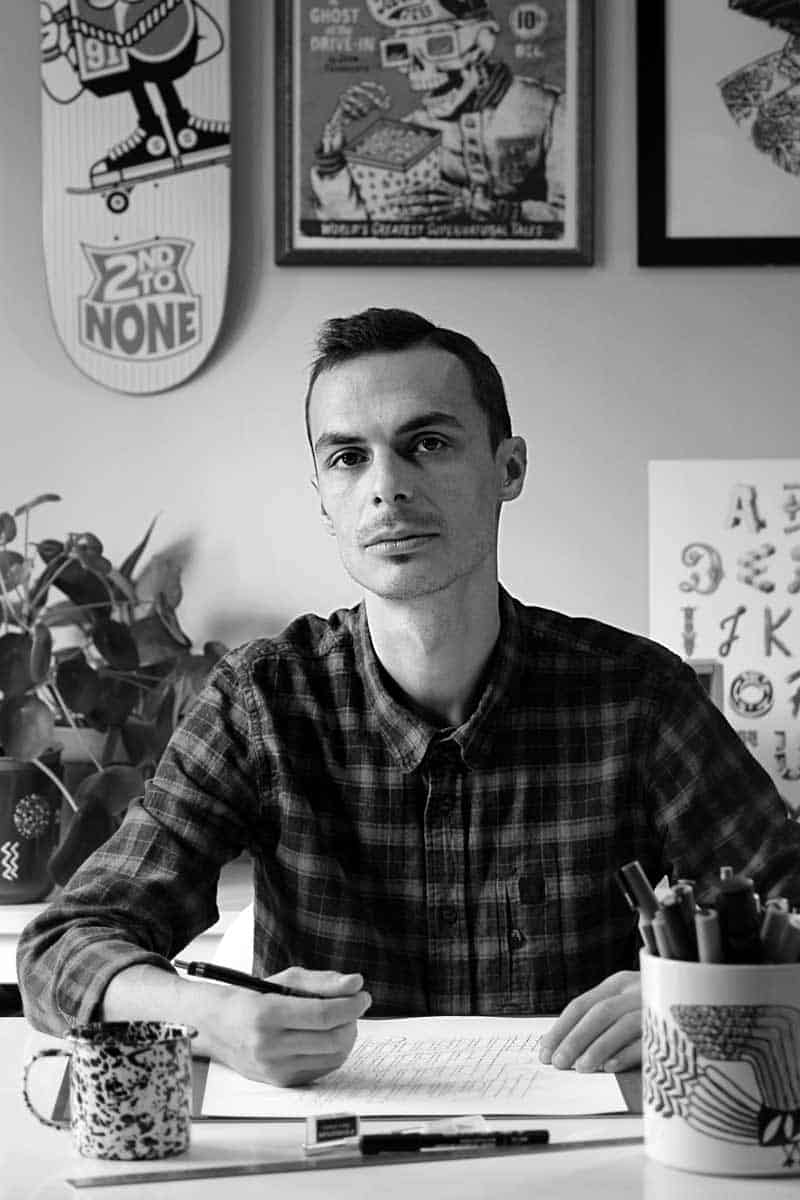 1. Who is Tarwane exactly?
​Hello, my name is Matthieu "Tarwane" Tarrin, I'm a self-taught artist, I'm 35 years old, and I live in Lyon (France).
I practice lettering for approximately 20 years now, but I took a break for some years to discover other disciplines like screen printing, illustrator and photoshop, because as I've already said I'm a self-taught artist so I learned everything by my self.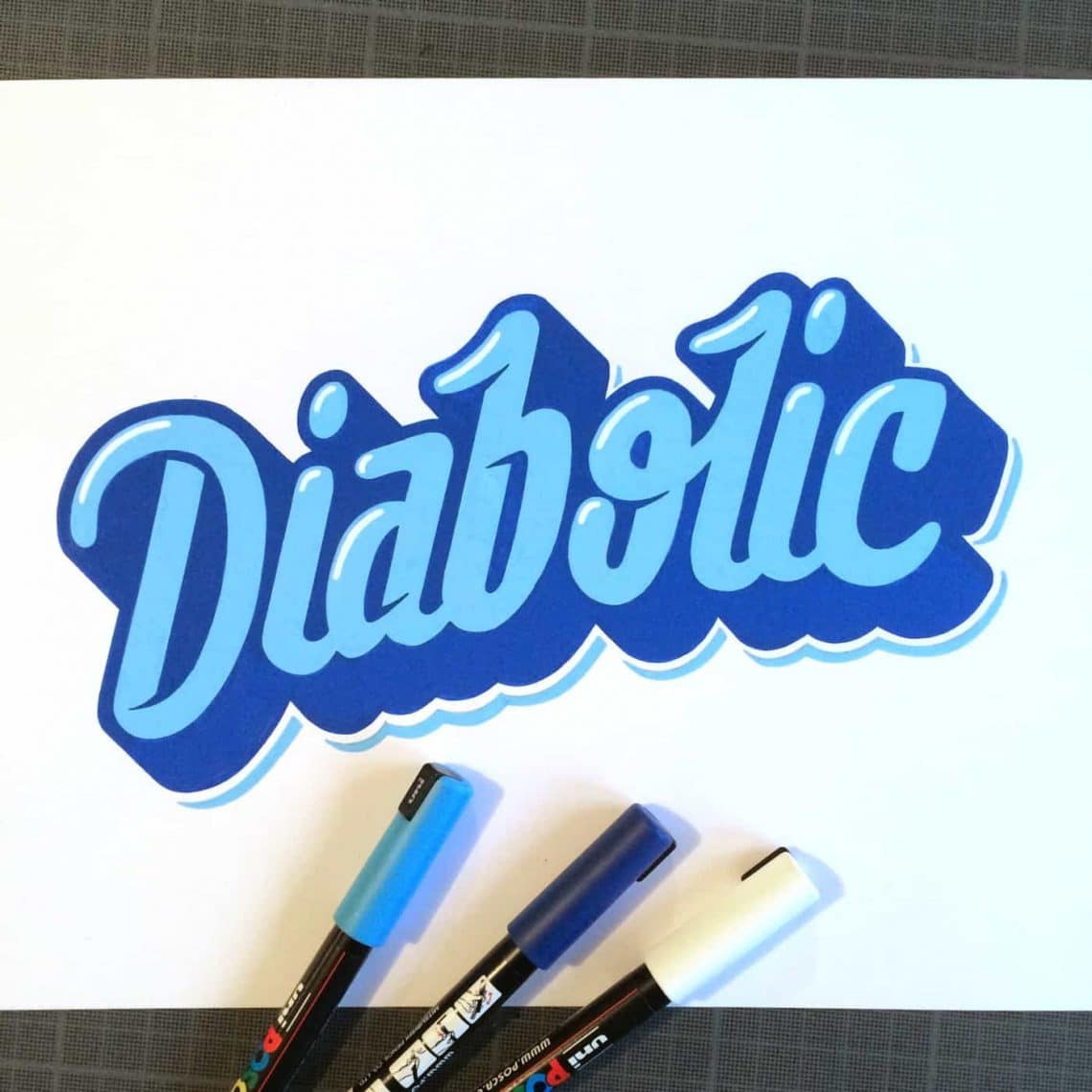 2. How long have you been creating typographic artwork?
​I really started to practice a lot in 97′ when i was 15 years old because I was very fascinated by graffiti's. But I was interested by every kind of style and later I discovered calligraphy, lettering, and typography it was my real first love. 🙂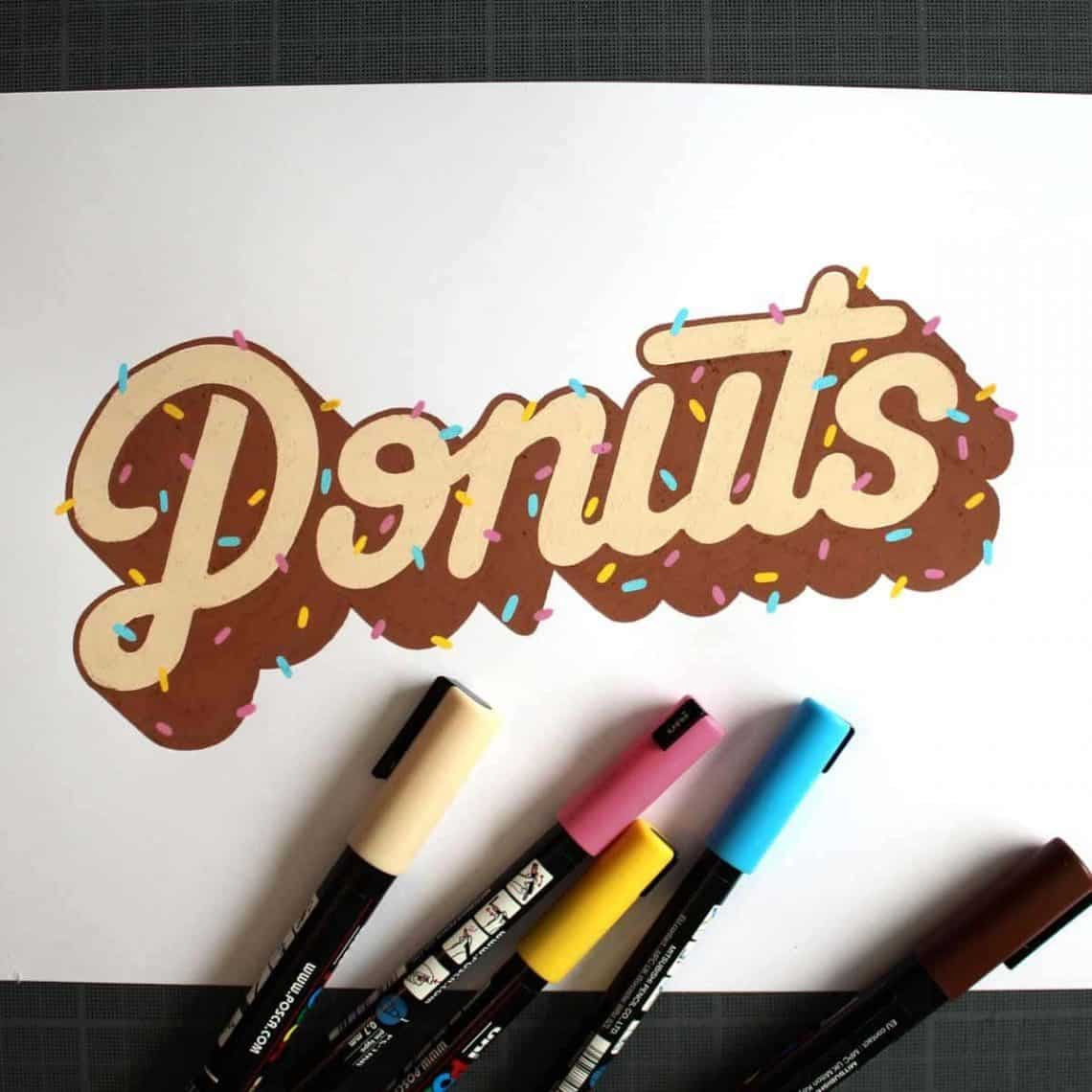 3. Your artwork is simply amazing, what is the secret behind it?
Thank you!
I don't really have any secret, I just trying to respect some elementary rules of lettering. according to me, you have to understand the rules before distort and torture them.
I trying to be vigilent about, spacings, frequency of letters, sizes, contrasts, … and sometimes lights and 3D.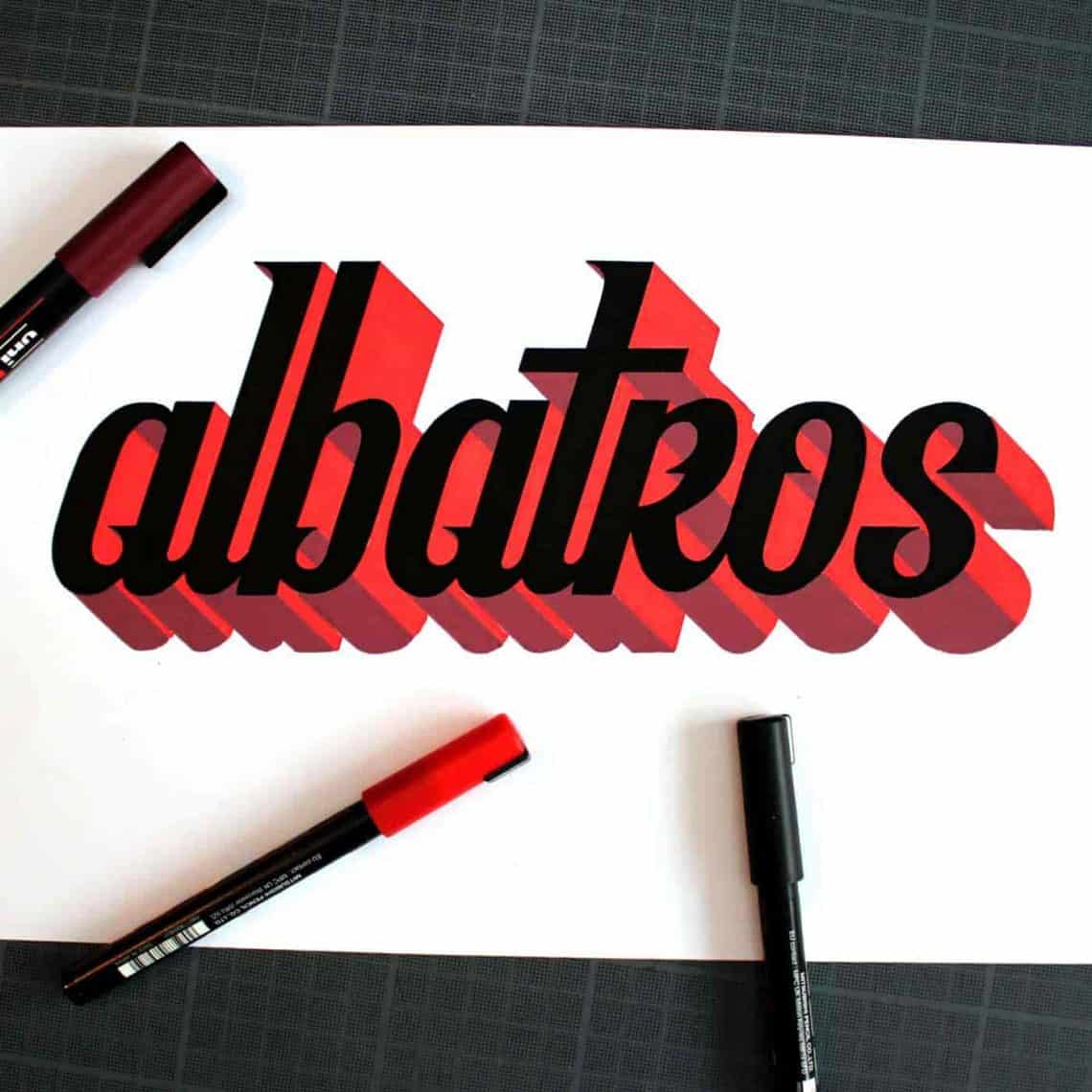 4. How do you deal with creative blocks (lack of inspiration) ?
When I don't know which word(s) I can create, I just draw a letter I want to practice, and I add a second letter next to the first one. At this point I do a brainstorming session with myself and find the solution! 😀
When it comes to finding inspiration in work from other hand lettering artists I don't really have any idols but I really appreciate the work of many other artists, for example I like the amazing flow and ligatures of Stephen Pies (@piesbrand) .
I'm impressed by the creativity of Cyril Vouilloz (@rylsee) .
I really like the elegance of Mark Caneso (@markcaneso) .
I'm also impressed by the versatility of Francis Chouquet (@fran6) or the precision of Jakob Engberg (@copenhagensigns) ,
I can keep on adding many names on this list because there are so many talented people!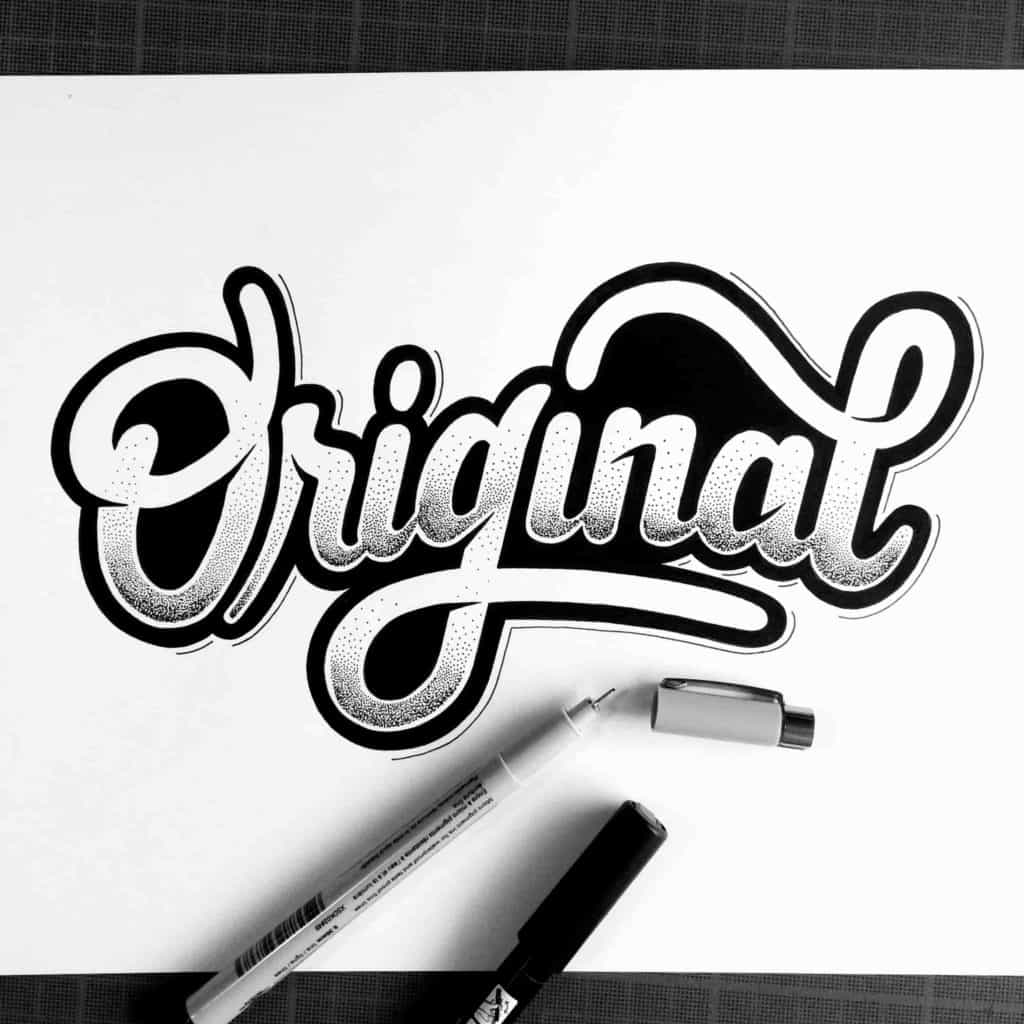 5. What about the tools, which ones do you prefer mostly ?
I'm not a tools addict, I just sketch on printer's sheet, I usually just have a simple student pencil, a simple ruler for the guidelines and then i get to the inking part.
For the inking I use Posca pens 1-MR because I really like how slides those pens and how deep is the black.
I also use a light tablet to clean my sketches and in order to put my final design on a Bristol sheet.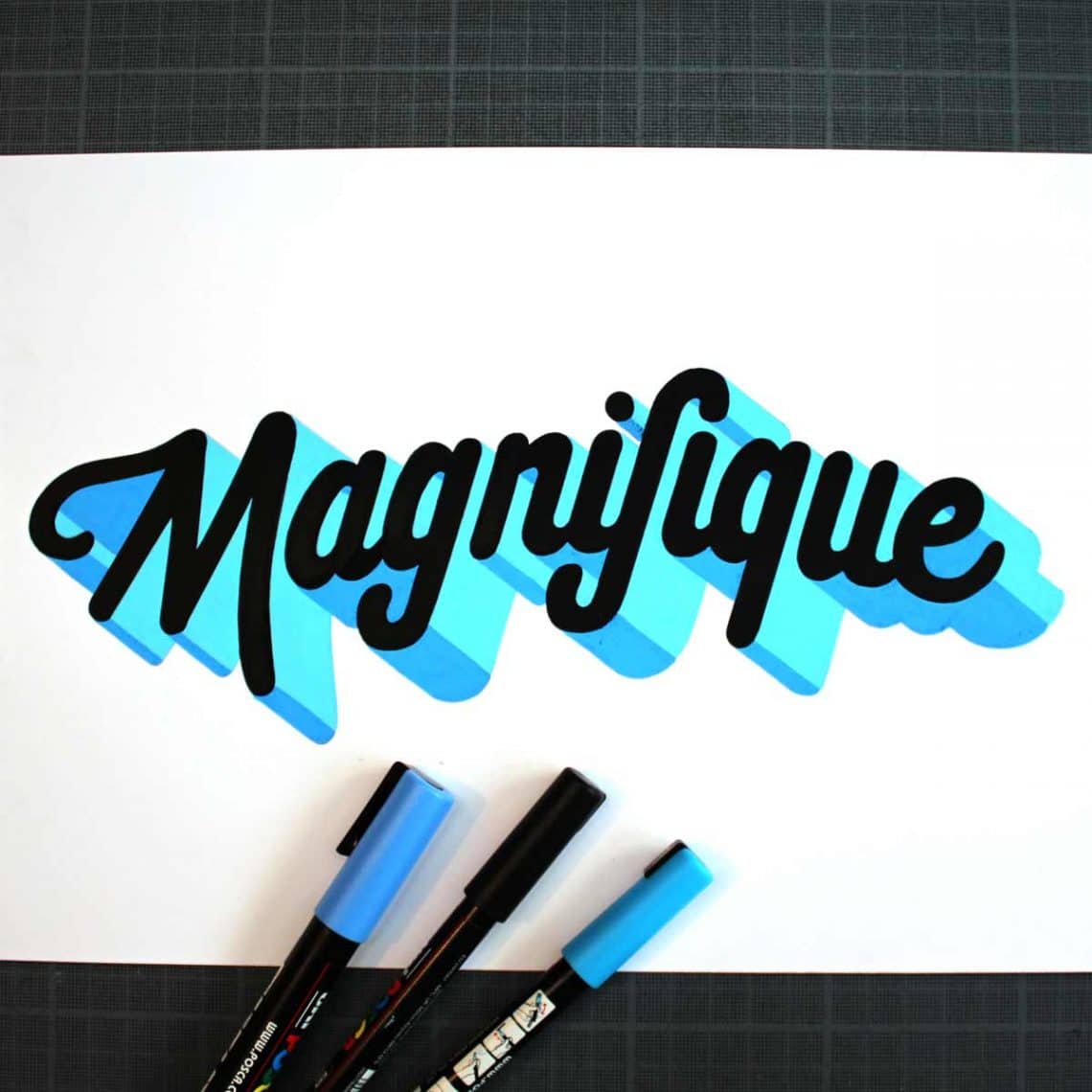 6. Looking back at your beginnings, what advice would you give to those who are just starting out?
Nothing is more important than practicing, this is stupid to say that but that's the true! Never try to do a clean oneshot, just start with simple lines and make it more complicated with a progressive process.
Thats why a light tablet is a good investment for your hand lettering.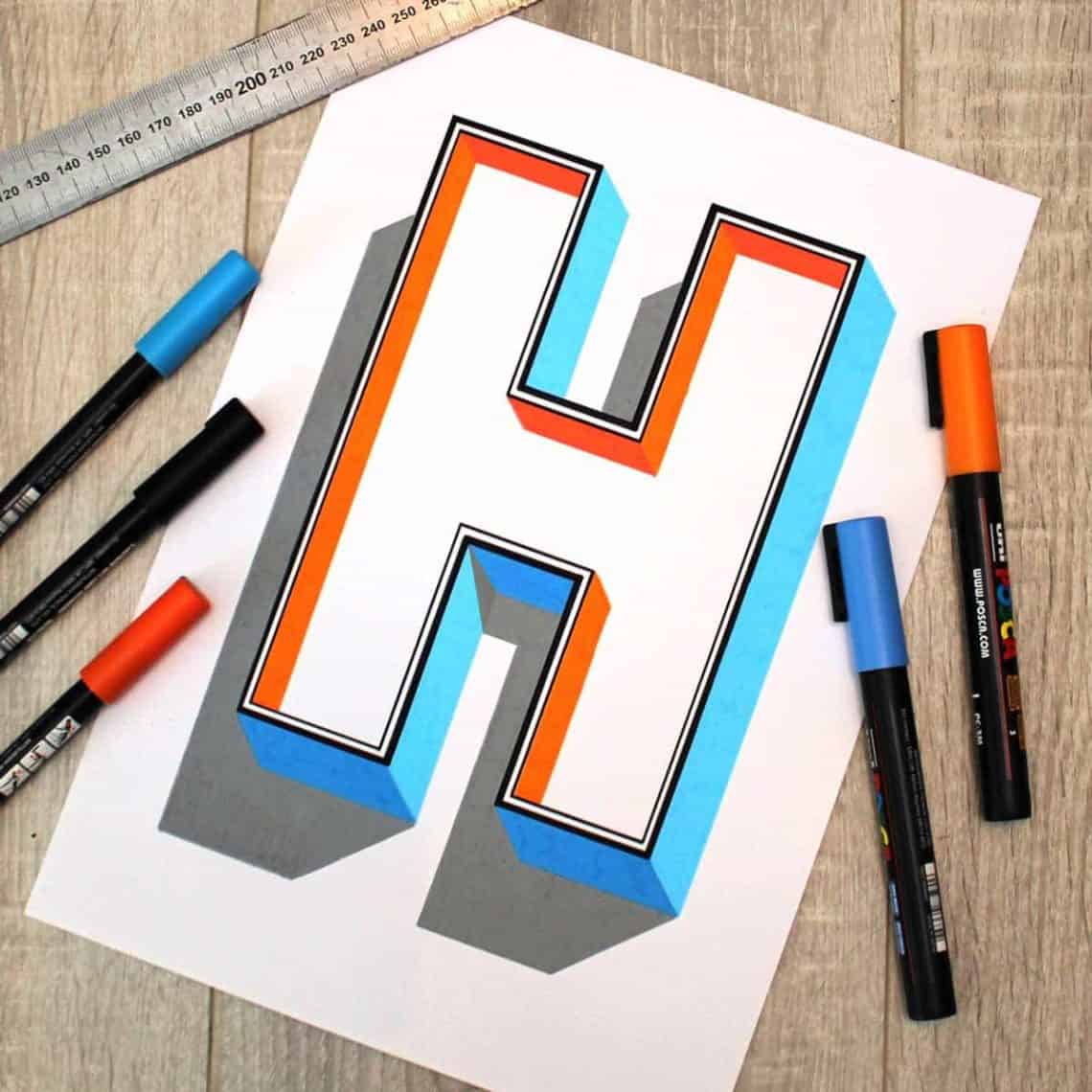 7. Is it possible to make a living as a hand lettering artist?
Some people try it, for some of them it works, but I don't want to take the risk for my family, that's why I also have another job.
8. Where do you see your self in a year from now?
I will be dad for the first time in a few weeks, so I just focus on this for the moment, family first… That's the most important 🙂
be sure to check out tarwane's other online platforms !
About the author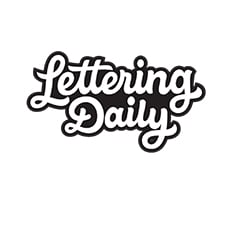 Lettering Daily is an online community that provides educational and inspirational content for hand lettering and calligraphy beginners. ​Our mission is to help artists and enthusiasts from all around the world to learn and improve their hand lettering and calligraphy skills.