Loveleigh Loops is an online educational resource for aspiring letterers, co-founded by
twin sisters Jillian Reece and Jordan Truster.
Jillian Reece is an analyst-turned-entrepreneur. She gravitates towards a modern brush
calligraphy style and loves figuring out step-by-step ways to teach. Her love of art and
lettering has turned into a full-time passion and there's nothing she enjoys more than
helping her students achieve their goals.
Jordan Truster is an engineer-turned-creative business owner. She specializes in
pointed pen, the Copperplate style, and flourishing. Her engineering background
influences her approach to teaching calligraphy. She loves to break down complicated
concepts into logical steps and teach students how to analyze their work.
Jillian and Jordan grow up near Cleveland, Ohio and now live a few houses apart in
Dayton, Ohio. They've built a highly engaged and supportive online community.
Articles
Hello! It's Jillian and Jordan from Loveleigh Loops, and we're
Read More »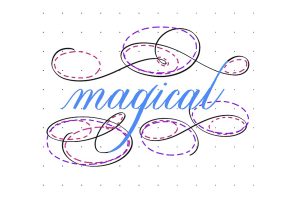 Articles
What's the quickest way to make your lettering look more
Read More »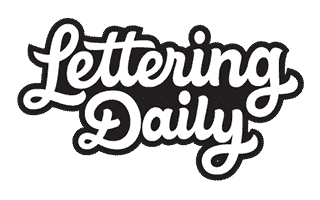 Hey there!
My name is Max, and I'm the guy behind Lettering Daily. My goal is to help artists and enthusiasts to learn and improve their calligraphy & hand lettering skills. You can find out more about me, and Lettering Daily here.