This post and the photos within it may contain affiliate links. If you purchase something through the link, I may receive a commission at no extra charge to you.
We can all agree that sometimes it just feels that you are not moving forward and that you are stuck at the same point over and over. This is pretty common for both those who are just starting out and those who have to practice the art of hand lettering for some time.
​Fortunately, there are some tips and techniques that you can easily implement in order to improve your overall hand lettering skills!
​Lucky for you, in this article, we are covering 6 nifty tips and tricks that you can easily start practicing which will take your hand lettering on a whole new level!
Keep in mind that this list doesn't follow any specific order and you can use each of these tips separately.
Let's get down to the good stuff!
Starting this list with two amazingly useful products that will simply change your hand lettering game!
The tracing paper is a special type of paper which was originally developed by architects and design engineers in order to precisely copy the original drawings.
Well, guess what?
It's an amazing tool that can be also used for your hand lettering! Tracing paper is an amazing tool which will help you refine your hand lettering artwork from the sketch to the final masterpiece. It is a special type of paper with a low level of opacity (transparency) that is meant to be placed above the original sketch and best of all this process can be repeated as many times you want.
Besides that it is great to prevent crooked lines, ink spillage and those nasty smudges on the paper.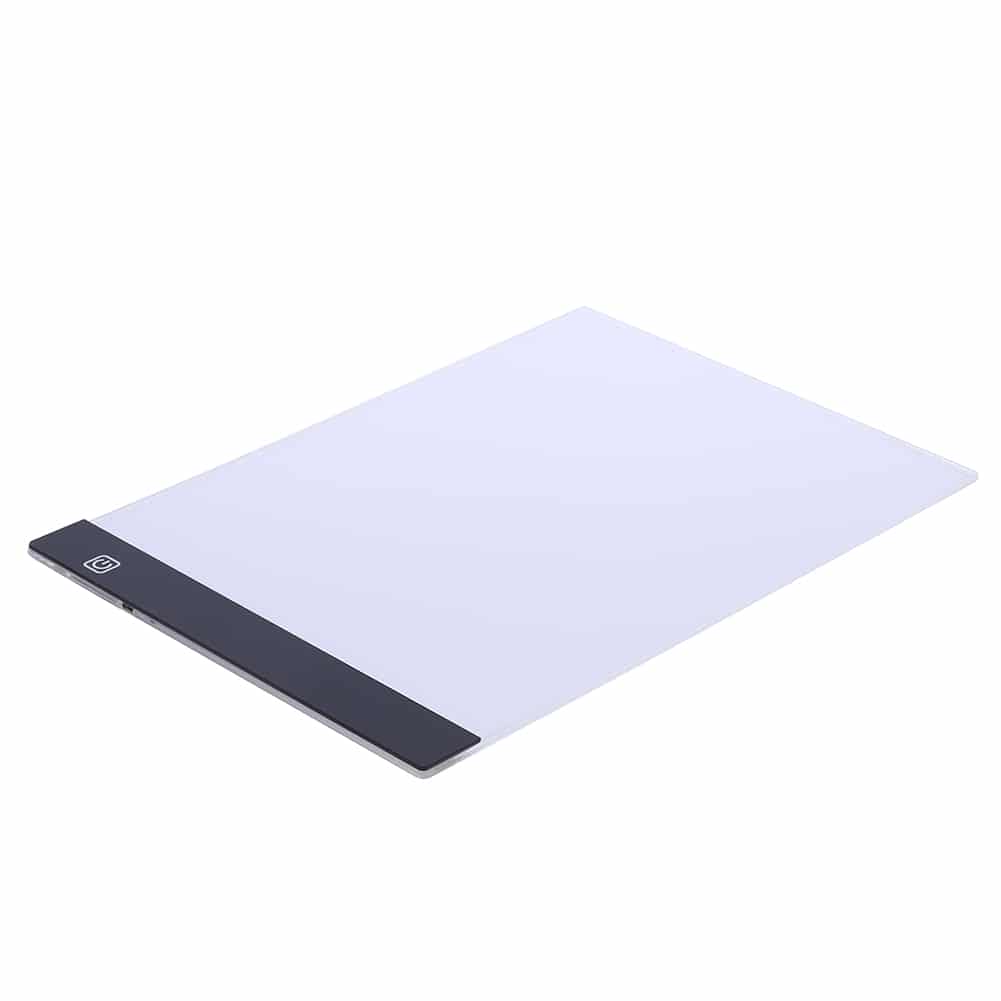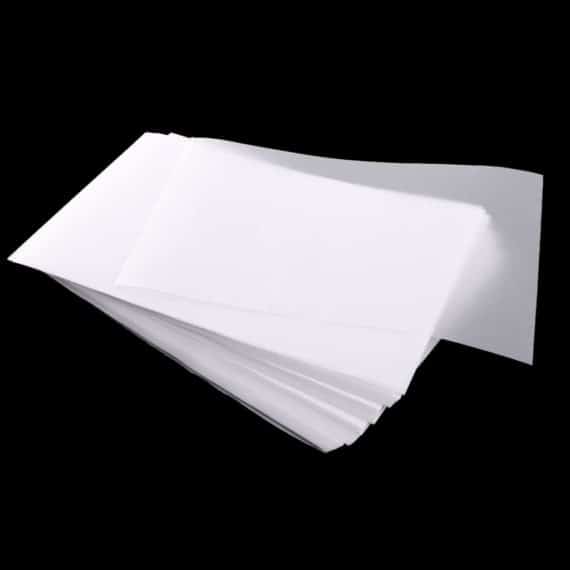 The light tablet is a great tool for your hand lettering. Both Jimbo and Tarwane recommended this product in the interviews.
The light tablet will shed the light to your sketch from beneath and therefore you will be able to have a much clearer view on your artwork and you will be able to correct all the minor mistakes that you could not see before.
​The reason we placed these two products together is because in our experience this will result in a much more clean and an overall better looking hand lettering piece.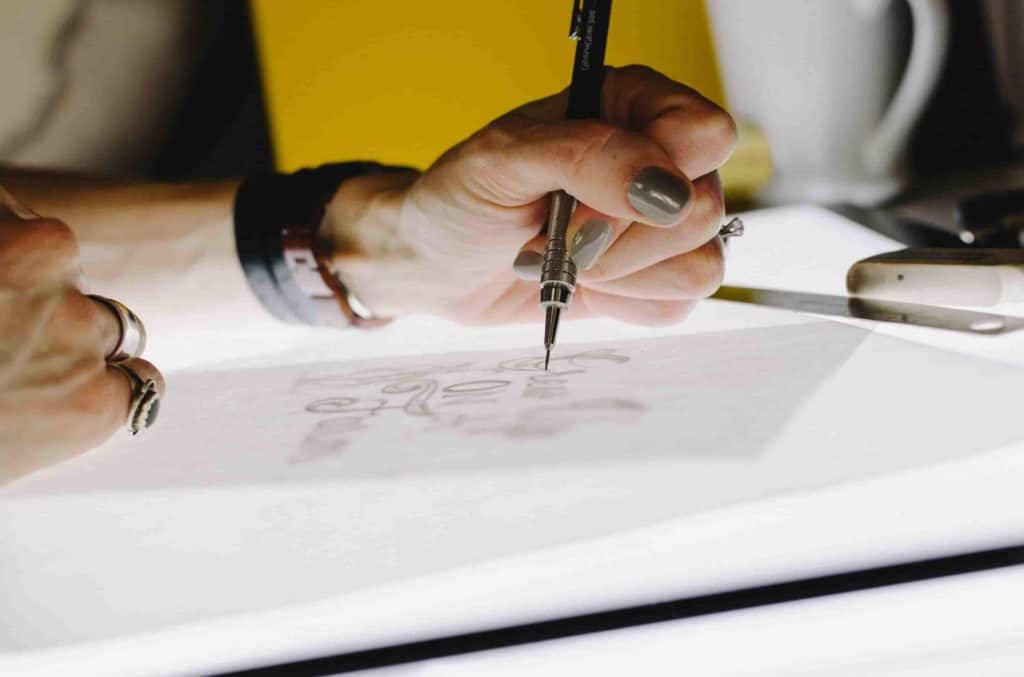 2. Guidelines
​Yup, from now on you can consider guidelines to be your best friend when creating a new hand lettering piece.
We will have a more in depth analysis of guidelines in one of our future articles (how to layout your hand lettering) but for now we would just like to underline a few things about it.
​Simply stated guidelines are a time saver!
Instead of trying to draw your hand lettering right of the bat e.i in a circular shape it will be 10 times easier to draw the circular shape before and then add your letters accordingly.
​You will quickly notice how much easier it is to create your hand lettering once you have these guidelines prepared up front (especially in a combination with the tracing paper)
​So start using that ruler! 😀
3. Know your paper!
​As it turns out, understanding different types of paper will help you with the overall outcome of your hand lettering artworks but it will also save you money!
​Here is why
​For example, using brush pens on regular printing paper will not only damage the brush tip of the pen but it will also consume it much faster due to the absorption.
​Using markers on such paper will cause the ink to bleed on the paper which can potentially ruin your whole work. In this case you are looking for something less rough, the smoother the better!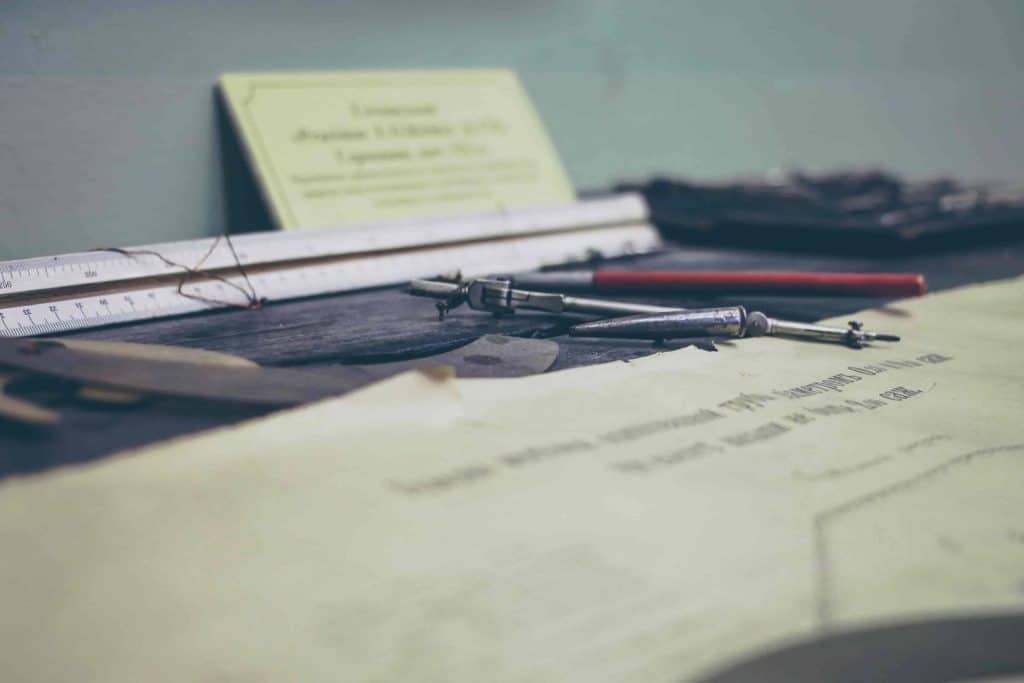 On the other hand if you are into watercolors you would be looking for a rougher type of paper in order for the water to soak in.
​Bottom line is
​Do some research based on your preferences and the tools that you plan to use and get the paper that fits the purpose. Your work will be much cleaner and you will save some extra money for more awesome hand lettering tools!
Feel free to check this article which is all about choosing the right paper!
4. Practice (the 30 day challenge)
​Ok so you probably heard this one 100 times already from different people, blogs, videos etc.
And yes! They are absolutely right! Practice is the single most efficient tip in this article that is 100% guaranteed that it will help you improve your hand lettering.
​It's hard to expect any improvement if you pick up a pen once a week for 10 minutes.
​Our tip for practicing is to do the 30 day challenge which is very easy to implement and most likely it will already be a part of your daily routine within the first few days.
The 30 day challenge is basically doing hand lettering every day for 30 days. This doesn't mean that you have to do it for hours, in fact even with only 5 minutes per day you will see great improvement.
​Try to save all the work you have done during this 30 day challenge in order to compare your work flow during this period.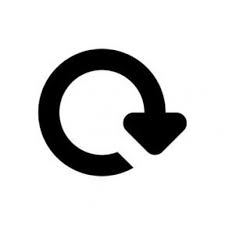 5. Flip it over!
​This is an old but very useful technique!
​It's very simple, here is how it works:
​Once you have your hand lettering sketch on paper just flip the paper so you are able to see your hand lettering upside down.
​By doing this you will have a different angle on your artwork which will allow you to spot some mistakes like angle of the letters, spacing, heights and the overall composition.
6. Forget about perfection!
Ok so, our final tip for you guys is to stop looking for perfection!
​Hand lettering is supposed to be fun when you do it. You shouldn't try to compare yourself too much with others, sometimes more experienced artist. In order to reach out to your own unique creative core you should always create something that you like and that you enjoy creating instead of trying to create something that other people might like.
​Don't stress yourself and don't try to rush the process too much.
​The good news is
that after some time of practicing something that you enjoy creating, you will start to develop your own unique style. That is the whole point of hand lettering! To be unique, creative and to enjoy it! 🙂
Conclusion
Hand lettering is an art form that takes time to learn and everyone can do it!
With these simple and easy to use tips that we gathered you will definitely be able to improve your skills! Just try to remember to have fun and enjoy your hand lettering journey.
​If you have a different tip or tips that you would like to share with the community feel free to do so, on our community hand lettering forum
​Until the next time,
Stay awesome!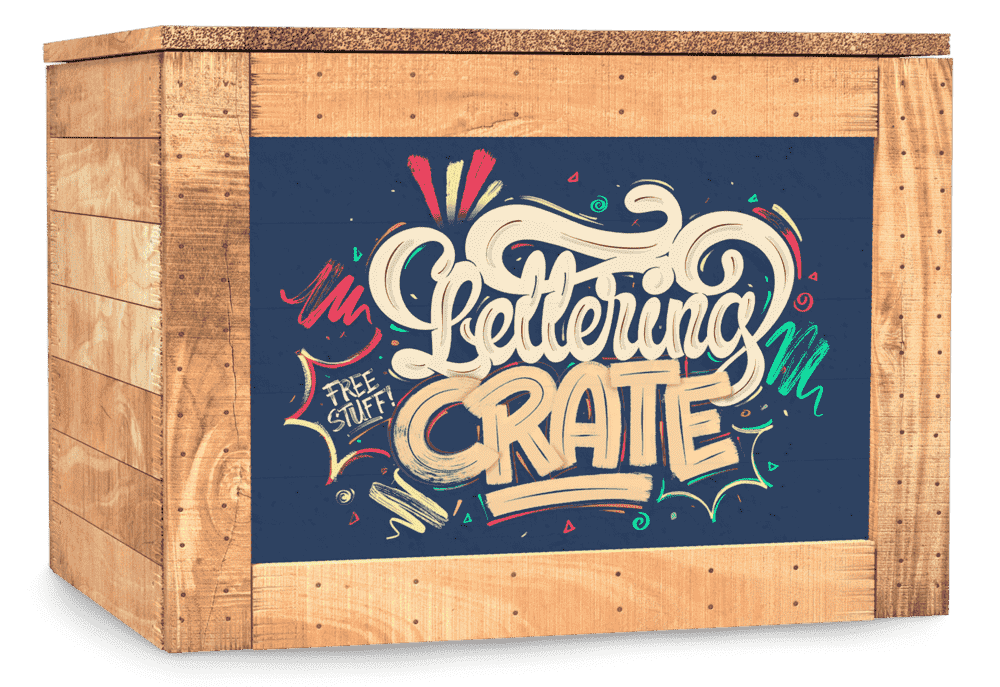 Stay updated with my tutorials and get instant access to the Lettering Crate –
A growing library of free lettering & calligraphy resources that includes –
Pin me!
About the author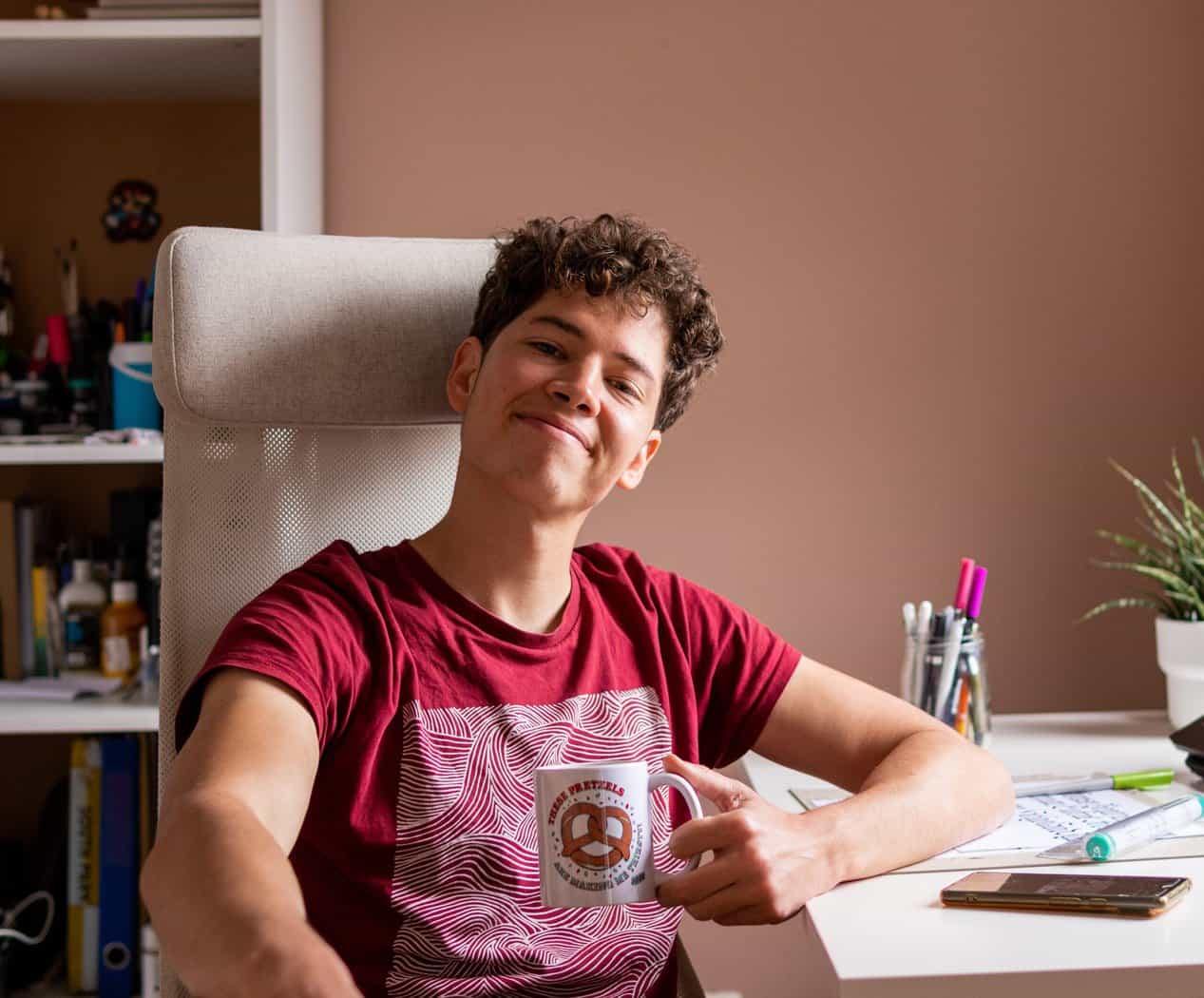 Meet Max Juric, a dedicated calligraphy and hand lettering artist with over a decade of experience. His artistic journey is deeply rooted in a passion for lettering and a commitment to continuous growth. Max's extensive experience spans several years as a full-time lettering artist, collaborating with clients from around the globe. Over the past five years, Max has actively shared his expertise, reaching more than 100,000 individuals monthly through a rich array of educational resources. These resources include tutorials, interviews, articles, and podcasts. Max's practical experience, combined with his unwavering dedication to his craft, sets him apart in the realm of hand lettering and calligraphy. With an educational platform offering over 100 long-form resources, Max aims to guide artists and enthusiasts in enhancing their hand lettering and calligraphy skills. Welcome to Lettering Daily, where artistic expression and learning beautifully intersect.