This post and the photos within it may contain affiliate links. If you purchase something through the link, I may receive a commission at no extra charge to you.
A CHAT WITH A TRUE LETTERING SCHOLAR!
Welcome back lettering lovers!
Today we are interviewing an artist specializing in a hand lettering technique which is a bit different from what we are used to see here.
​Rachel is a marvelous sign painter working with a wide range of styles and sizes!
​Her lettering artwork is an amazing source of inspiration and she definitely has an intriguing background and some awesome tips for you guys!
​Enjoy the interview!
1. Feel free to introduce your self to the community!
​Hello! I'm Rachel, a 24-year-old lettering artist and signwriter from Glasgow, Scotland.
2. How did it all started? When and how did you got into lettering?
​I studied graphic design at Edinburgh College of Art and while studying there I was offered the opportunity to go to MassArt in Boston for a semester.
It was there I took a class in Hand Lettering for Design, taught by Professor John Cataldo, where I learned calligraphy, how to construct Roman letter forms, chalk board design and a whole host of other skills.
It really opened my eyes to the world of lettering and when I returned I didn't want to stop doing it.
I graduated in 2016 and last year I started my own signwriting business.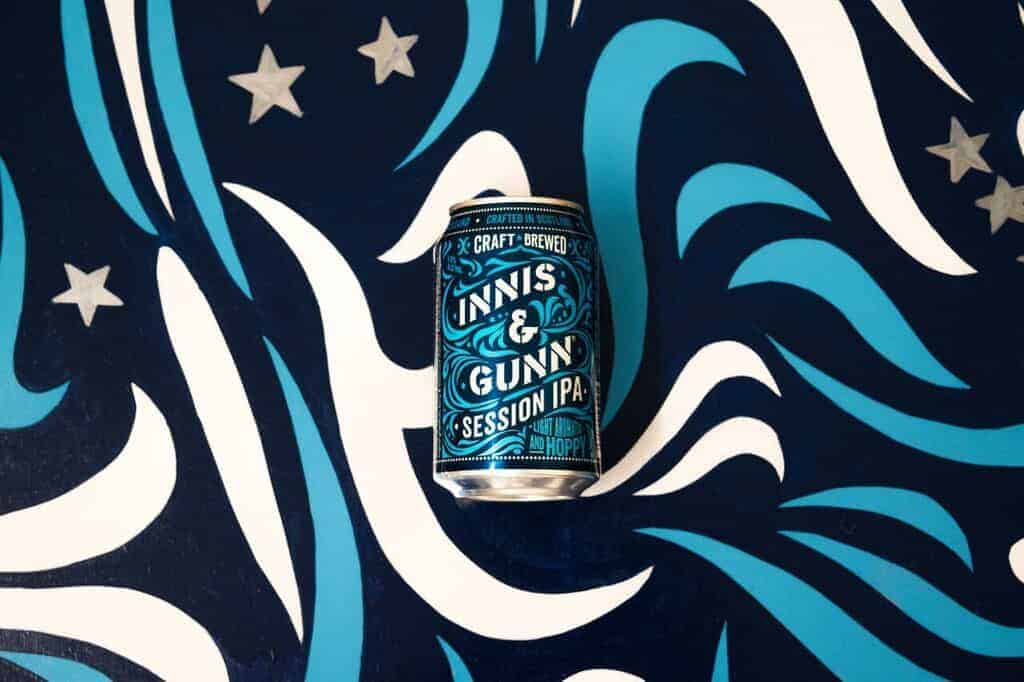 3. Tell us a bit about the tools you use for your lettering process
​​For sketching out layouts I use the humble pencil and a grid pad, this one from Amazon is great:
For lettering styles I'll use a variety of pens like these for brush lettering.
I use set squares like these, and French curves to keep the consistency of curves.
For my painting I use a whole host of different things from A.S. Handover online, unfortunately there isn't a shop for signwriting equipment in Scotland! – www.handover.co.uk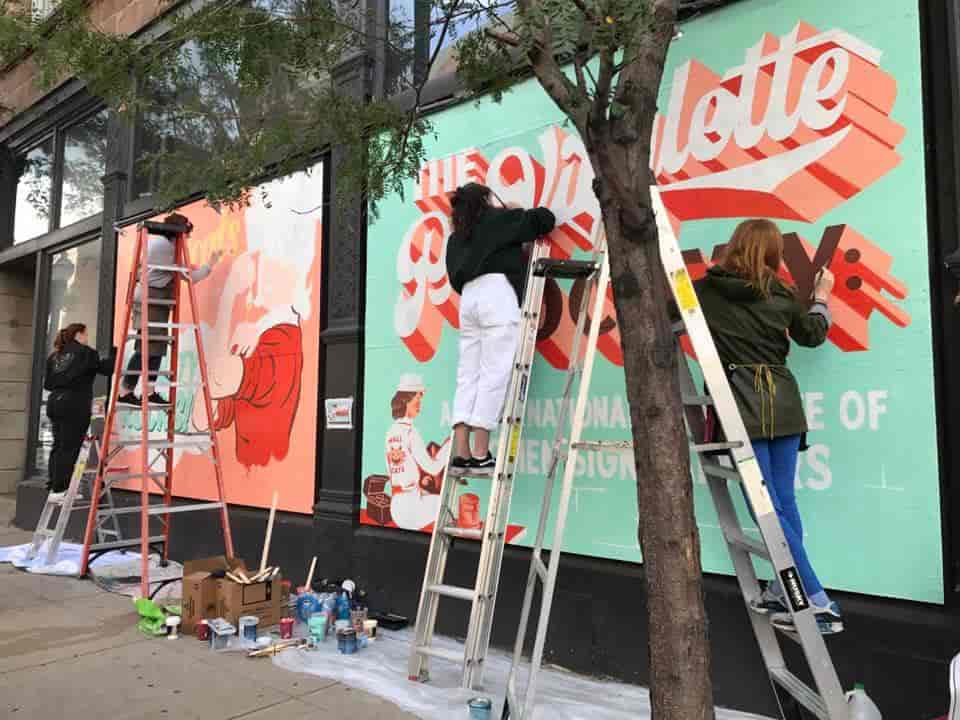 4. What is in your opinion the biggest mistake that hand lettering beginners make?
​I think the biggest mistake beginners make is thinking that they're going to be absolutely brilliant overnight!
I was exactly like this myself.
The reality is that it takes a long time to see progress, but when you see it, its worth it!
I keep some lettering work I did more than two years ago in with some other work that I look back on sometimes to remind myself of how far I've come.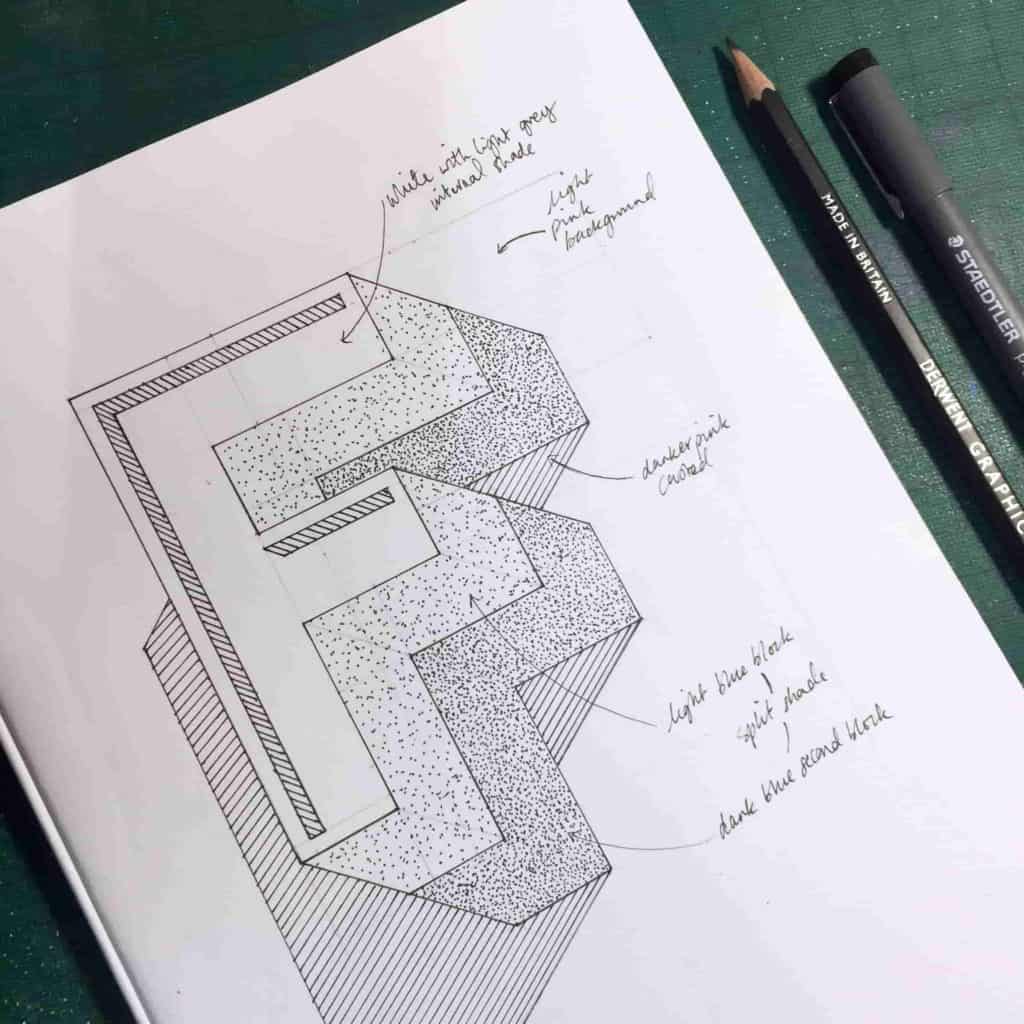 5. Creative blocks can sometimes be a real pain in the a**, how do you deal with them?
I find that talking to people really helps.
I work in a small but very open studio space with at least 10 other people from different art and design disciplines.
I'll often tell them about what I'm doing and get really great advice or suggestions because they aren't as deeply rooted in the project or problem I'm trying to solve.
Even taking a break for a cup of tea helps!
6. What is your favorite hand lettering book? What would you recommend to someone just starting out?
​My favourite is 'Shadow Type' by Louise Fili and Steven Heller. Its a beautiful hardback book of old lettering from around the world. Its a great reference, especially for 3D styles!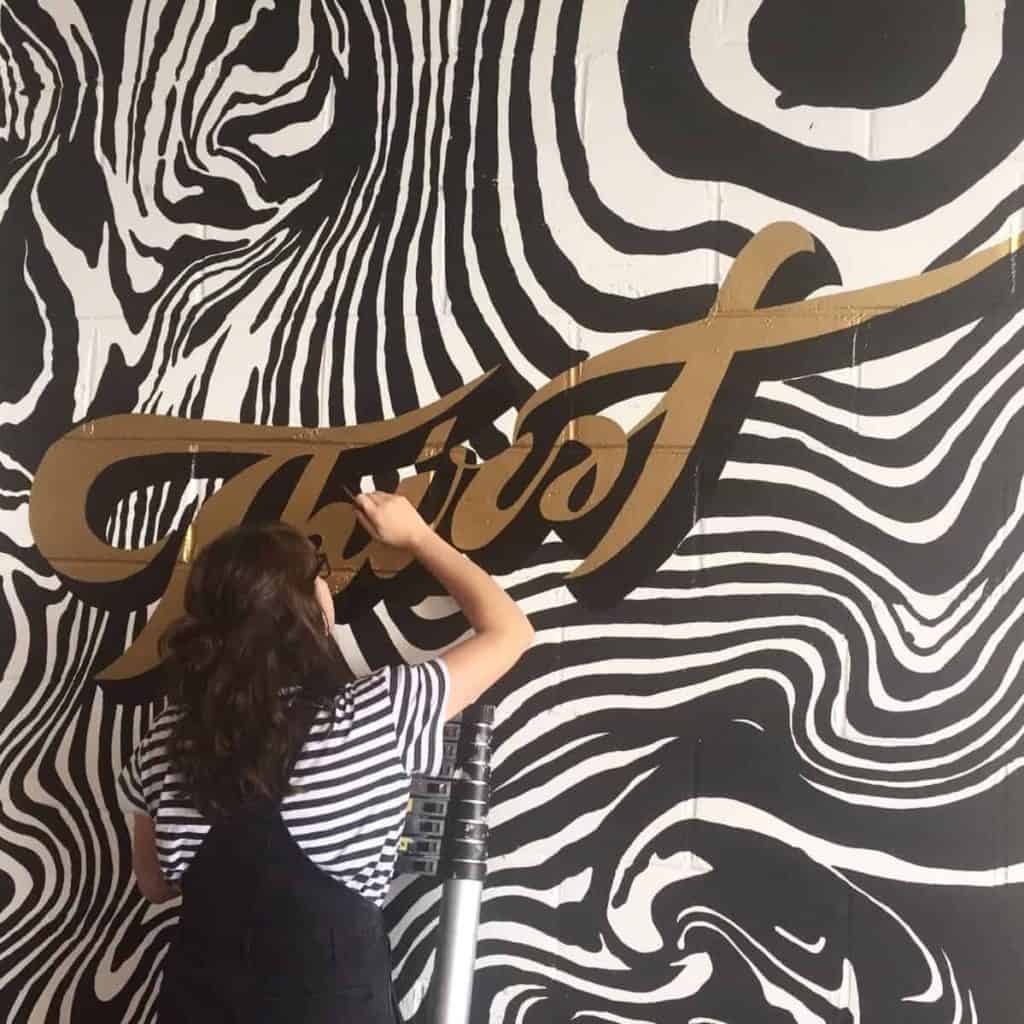 7. Making a living as a hand lettering artist is really exciting but it definitely requires a lot of work. Could you share some tips?
Being a freelancer or small business can be very unpredictable so having a platform to promote your work really helps.
​Just now I have a print for sale over on Nine By Nine, a new online print shop. On the first day of every month they feature nine new limited edition prints by nine different artists.
They only sell 50 of each print and once they're gone, they're gone.
Being approached by Nine By Nine was great and these opportunities are brilliant for independent artists.
8. What is your favorite lettering technique, the least favorite, and the one you would really love to learn?
​I absolutely love playing with perspective in my work.
I think thats one reason why I love signwriting, as you can really work on the depth and illusion in sign painted letters.
My least favourite is that kind of loopy, faux-calligraphy style that so many people put on wedding invites – its really been done to death!
The next thing I'd like to learn is gilding – its another classic craft which is really coming back and I'd love to get into it.
9. Top 3 artists that inspire you the most?
​Only 3?! Ok then…
​Gemma O'Brien (@mrseaves101) I love the way she blends lettering, mural art and illustration. She's created an instantly recognisable style and it always looks fresh.
​Annica Lyndenberg (@dirtybandits) Her lettering work is brilliant and she never seems to stop creating.
​Jenna Blazevich (@vichcraft) Her calligraphic design skills are insane. Her products really show her passion and her desire for change.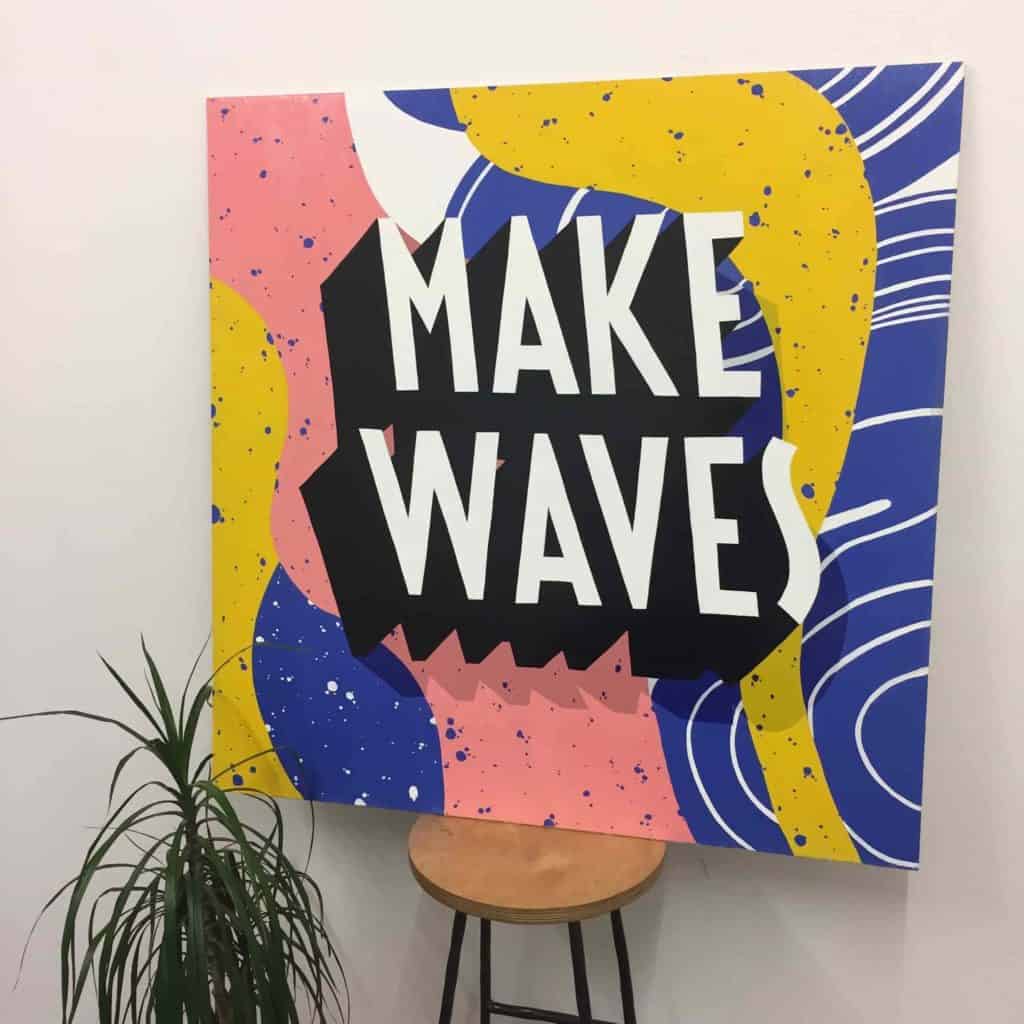 10. Where do you see yourself in 5 years from now?
​Five years from now I'll hopefully still be working for myself on diverse projects.
In a few months I'm opening a collaborative exhibition in Glasgow with my good friend and talented textile designer Karina Duncan, but I'd also like to make work for a solo show to really push my practice.
I also hope to have the chance to travel with my work and to collaborate with other talented artists and designers.
be sure to check out Rachel's other online platforms !
About the author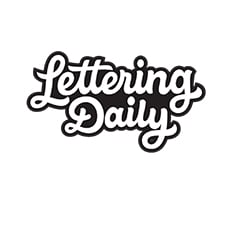 Lettering Daily is an online community that provides educational and inspirational content for hand lettering and calligraphy beginners. ​Our mission is to help artists and enthusiasts from all around the world to learn and improve their hand lettering and calligraphy skills.