This post and the photos within it may contain affiliate links. If you purchase something through the link, I may receive a commission at no extra charge to you.
My friends,
I am truly honored to share this awesome interview with all of you.
If you've been in the lettering game for a while, the chances are that you've heard of Martina Flor and her jaw-dropping lettering artwork.
If not, then it's time you do!
Martina Flor is one of the TOP lettering artists in the world (I'm not even exaggerating). She creates lettering artwork for some of the biggest brands worldwide, and she is a renowned artist, educator, public speaker, I mean, you name it. Martina's work has inspired me since my early days, like thousands of others worldwide.
However, in this interview, I decided to focus on Martina's business expertise and see what it takes to build your own creative business and become a full-time lettering artist.
I hope you'll enjoy the interview!
1. Could you give us a brief introduction for those who don't know you?
I'm a lettering artist, author, and educator. I've been designing letterforms and educating new hand lettering masters since 2010.
I launched my design studio in lettering and custom typography in Berlin in 2010.
Since then, I have worked with several high-profile clients, been on stage at dozens of design conferences, won awards, and taught thousands of aspiring freelance lettering designers to hone their craft and expand their business.
2. How and when did you start with your lettering journey?
It started while working as a graphic designer back in 2007/2008. I'd work at a job during the day, and at night I'd carry in different illustration and lettering projects. Back then, lettering wasn't a thing. I didn't even know that those things I was drawing were an attempt to make a lettering piece!
At some point, I realized that I enjoyed those few hours in the night more than the 9 hours I spent at my graphic design job–so I decided to double down on my interest in letterforms and signed up for a type design master program in the Netherlands. That was a long shot! I was living in Argentina back then (where I'm originally from), but I took the risk–I invested all of my savings and moved countries to study for one year.
That was a tipping point in my career because I decided to become a lettering artist and never looked back. Learning was genuinely influential in my life, it changed it for good, and this is how I advocate for my students and members of my coaching programs.
3. You've accomplished so many things in your design career. You are running a successful studio that worked with huge brands worldwide, published books, online courses, and public speaking, to name a few. However, lately, your focus has been shifting toward helping lettering artists to create their own businesses. What inspired or motivated you to pursue this avenue?
I know! It seems like several lifetimes in one when you list everything!
And I can understand that for some, it may seem that my work has made a significant shift in the past years, but I haven't. What I do nowadays is the continuation of something I've been doing from day one.
Teaching and mentoring have always been part of my identity as a designer and lettering artist. One of the most time-consuming projects I've carried on throughout my career–my books, The Golden Secrets Of Lettering & The Big Leap– are purely educational and made to help other artists and designers move further on their journeys.
I've always written about letters and business and conducted workshops, seminars, and online training. However, in 2020 we decided to transition all our programs online, allowing many more people to attend my classes.
In addition, it enabled me to offer my coaching at a grander, more full scale with my group coaching program, Leap Now. So I took the challenge, and people responded!
I always say that your success as an artist lives in the intersection between that thing you love doing and what people want from you. I lead by example, and I followed that recipe as well!
4. Can anyone make a living by drawing and writing letters, and do you think you need to attend design school to achieve that?
Sure they can. Many other artists are doing it right now; if they can do it, you can do it too!
There's never been a better time to make money with your art.
You can do work for clients and get hired all over the world. You can start your online shop and sell products. You can create a side project and monetize it. You can sell digital products and teach–there's so much you can do.
You don't need to attend design school to run a successful business in the arts. You'll rarely learn anything about business in art school.
I believe you need to invest time in learning the craft and all things business if you're serious about it.
5. When do you know you're ready to start monetizing your lettering skills?
You're ready when you have built some confidence in your skills and knowledge you could help others and create an impact with it.
After you have taken that decision comes to the work of identifying who you can help the most with your work and how to market it.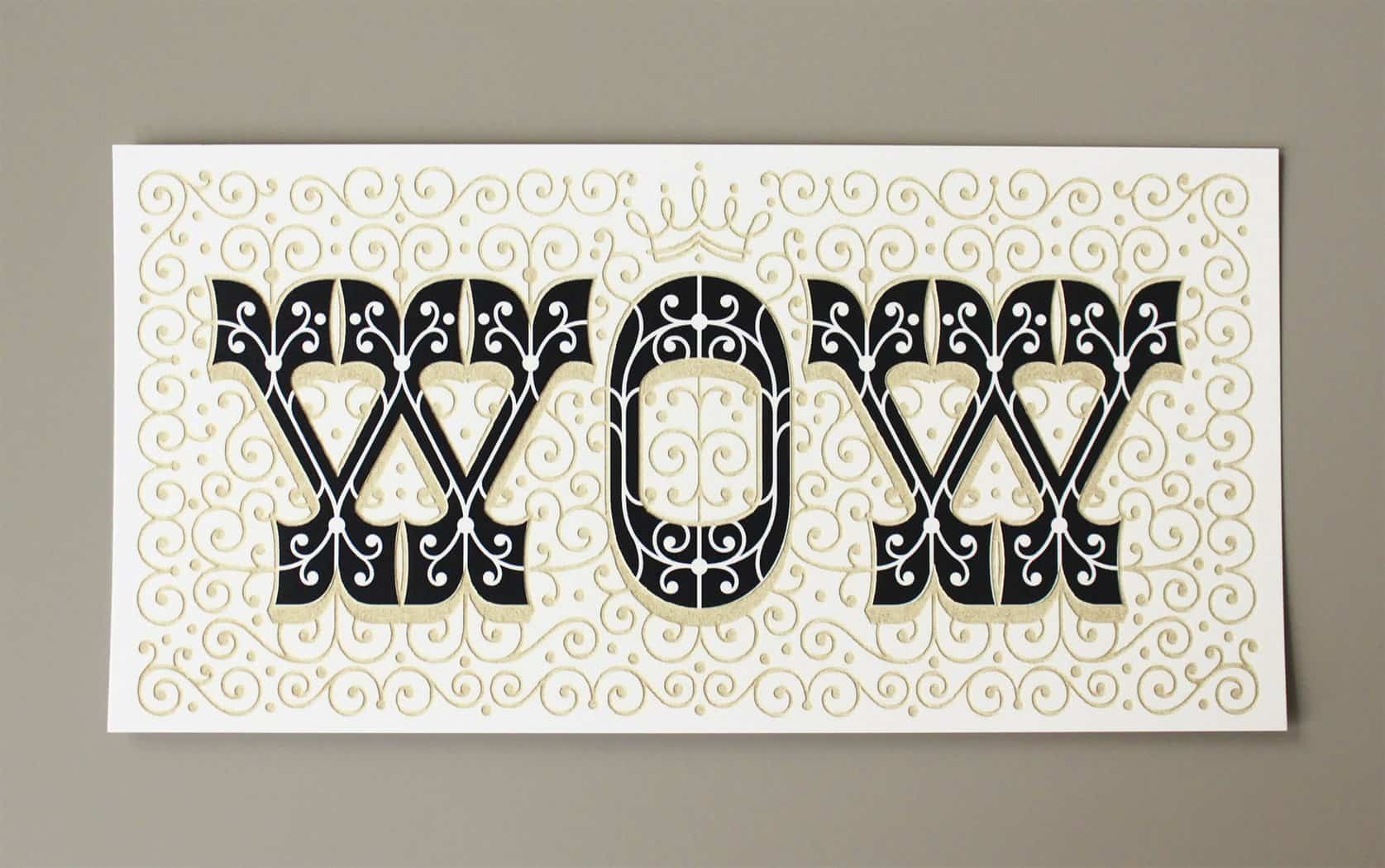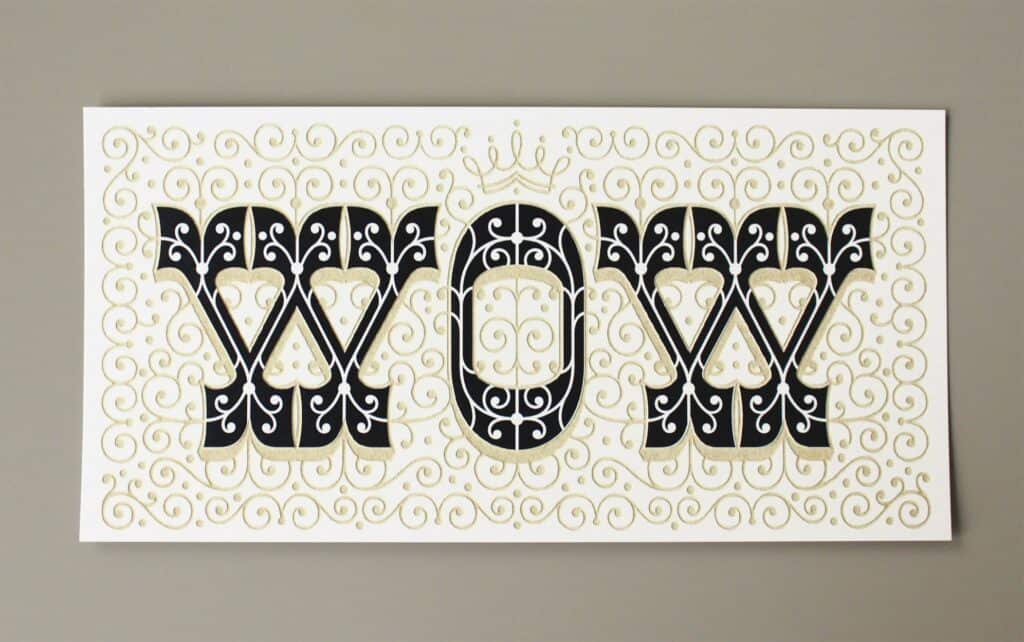 6. You've worked both for someone and now independently. What are some pros and cons and overall thoughts when comparing the two?
I've been running my own business for longer than I've worked for other people. As much as I continue finding challenges along my way as a business owner, I couldn't imagine a life where I don't have autonomy over my creative ventures and my time.
If you're running it properly, having a solo business can give you a much more profitable time-income ratio. It can also allow you to carry on the lifestyle that you want – for instance, I'm relocating countries for two months with my two kids, which is something that I dreamed of doing when I started my freelancing journey, and that would be hard if I were at a job.
When I look at my journey time, money and flexibility have been the main factors that made me choose to freelance over being employed. I've often discussed with the dozens of artists I've interviewed on my podcast Open Studio that they also cherish the creative freedom they have with their freelance business.
Their business is a container for their creativity, where they could start all these different avenues of exploration and see which way is more enjoyable and profitable.
Of course, running a creative business requires work and time and is not for everyone. In addition, it requires a willingness to leave your comfort zone by learning new skills and making decisions. If you don't enjoy this, it is probably not for you.
7. What are some of the most common obstacles for lettering artists to take "the leap" into a full-time creative business?
Lettering artists and illustrators often hear that they cannot make money with their art. And although this is a narrative that belongs to the past, and they have seen several examples that contradict that, this narrative still affects newer generations.
On top of that, artists lack business preparation, leading to unhealthy business models that burn them out and don't allow them to make a good living from their work.
The good news is that all these things can be learned. So I say this to my students and members of my coaching program, Leap Now: "If you could learn a skill to the level you have, you can surely learn to run a profitable freelance business with your art."
8. What are your thoughts on niching down as a strategy to monetize your creative skills and build an audience?
Artists and creatives must discover and find the people we can help best with our work. We often fail to think that people will come because we love doing our art and do it well.
But to be successful working artists, we need to find the people who will buy from us or hire us–call that a niche, audience, or target group.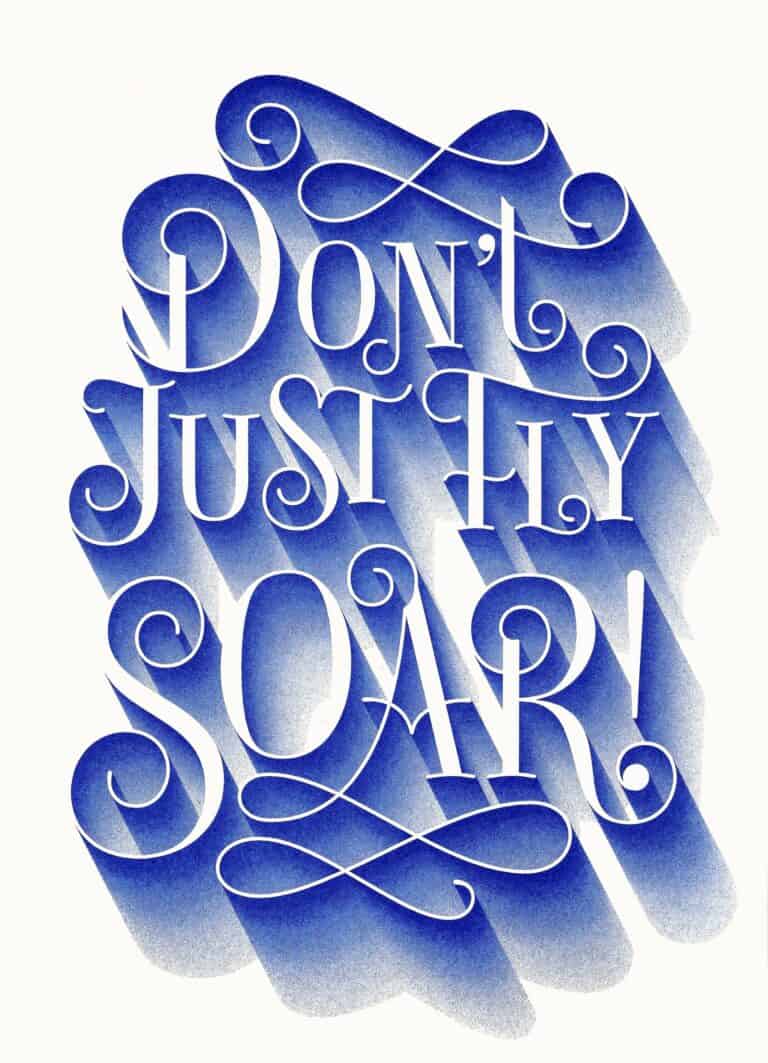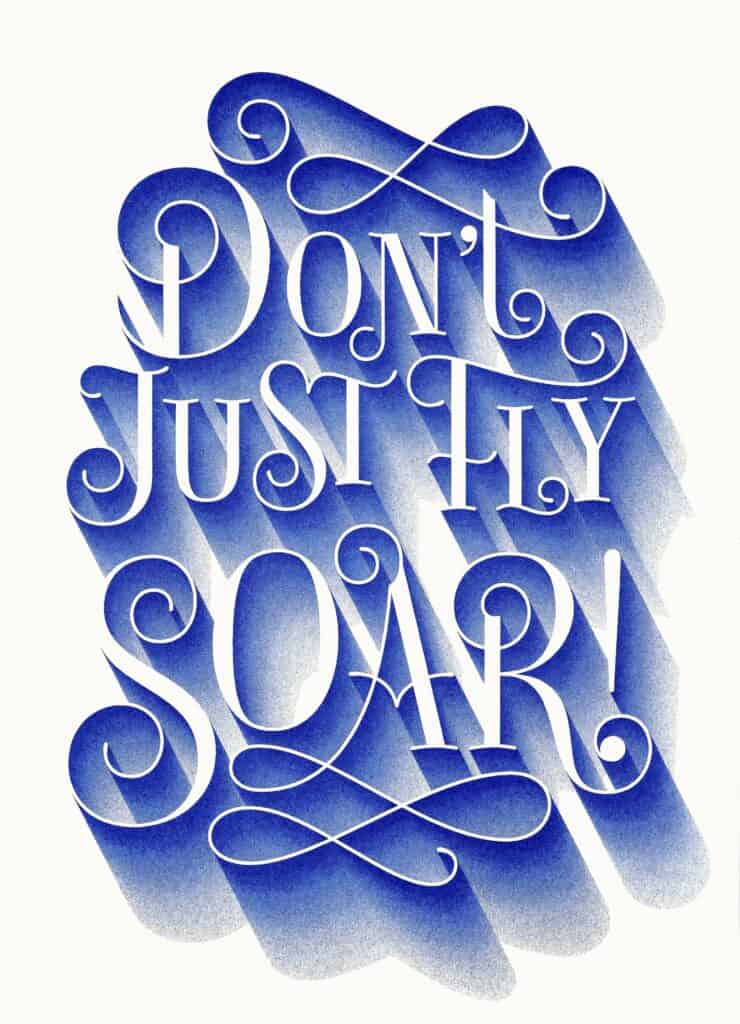 9. From your experience, what do you see as a common struggle for existing freelancers to scale their business to a higher level?
Business know-how and training! I know this because I was there!
But then, I thought going freelance was just about getting a tax number and writing invoices. And later on, when I wanted to scale, I believed that getting better results was about working more and taking on more work. It wasn't until I got burned out that I realized something had to give.
So I hired a business coach–with him, I organized my business, my priorities, and most importantly, I shaped a vision.
This is how I propose to the members of my coaching program, Leap Now: to learn the fundamentals of running a business while shaping a vision for yourself. A vision will define your worth, the clients you work with, the project you start, EVERYTHING goes through the lens of your vision.
Besides a vision, the members get to implement frameworks in their business to make it predictable and sustainable, such as client onboarding process or pricing, frameworks to create income streams or client Outreach.
Leading up to the next registration window, we are running a Client Outreach Challenge where I share my 3 step process to do client outreach effectively. It's free, and you can join here.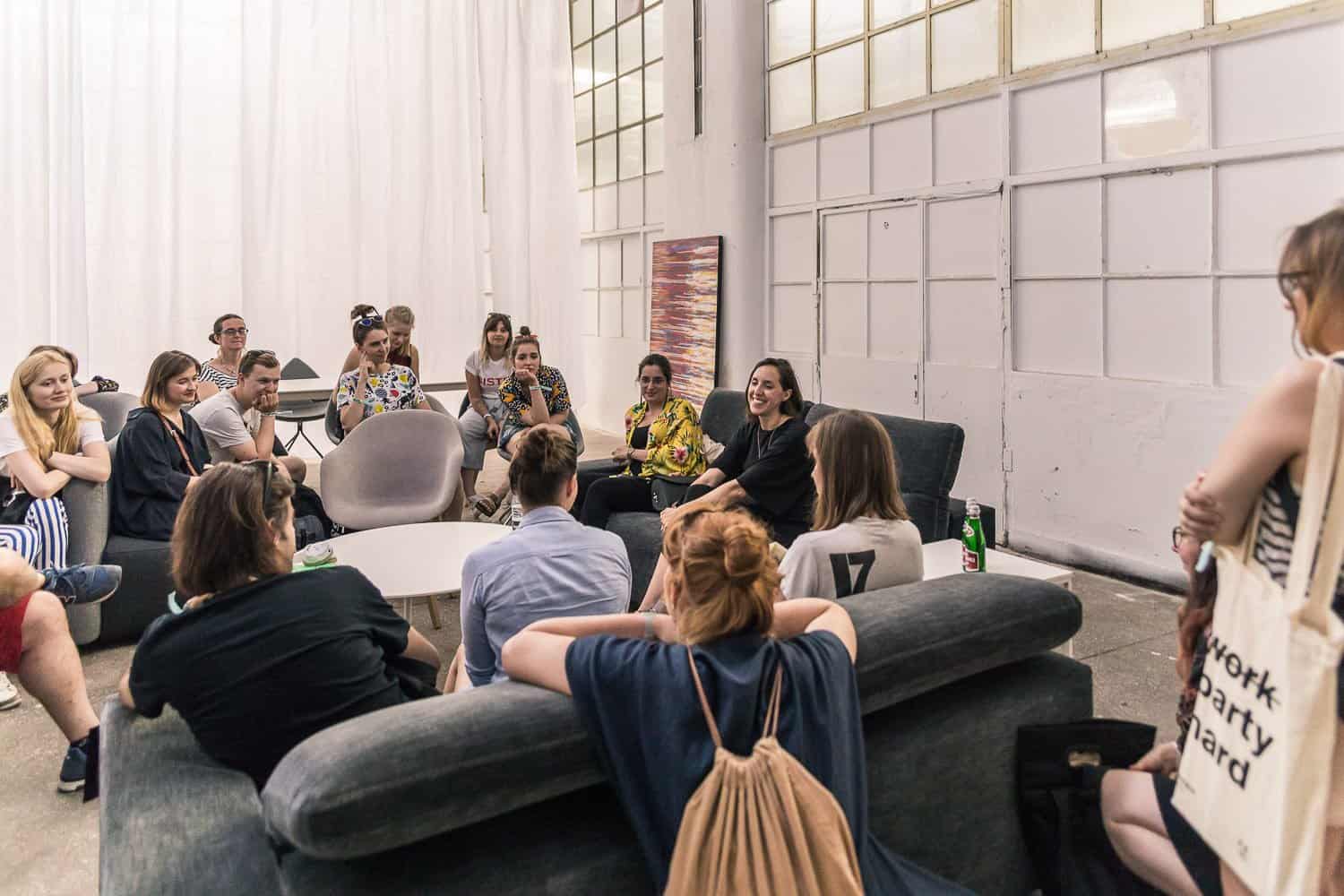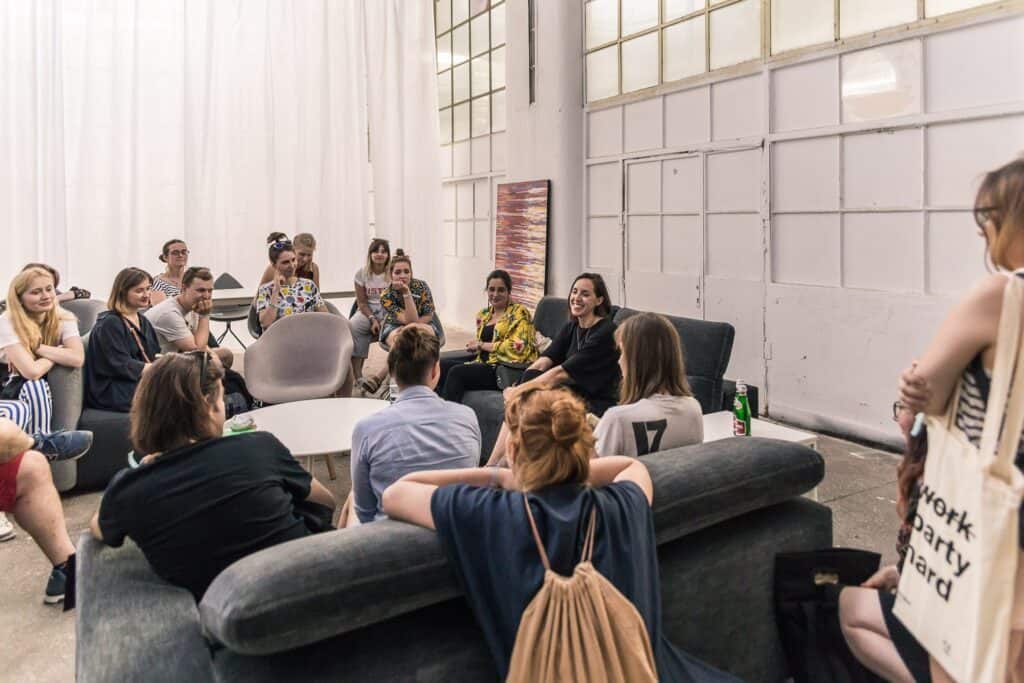 10. As mentioned earlier, you've accomplished many great things in your creative journey. So what is your next big goal?
My next big goal is to empower artists to rewrite the narrative about what they could achieve with their art–and help them accomplish it.
My approach is "go deep, not wide," so I work very closely with my small group of students and the members of my coaching program, Leap Now, to help them master their skills and develop sustainable, profitable creative businesses.
I've seen this path for myself, which can be incredibly fulfilling. So I couldn't imagine a nicer role for myself than the one of helping other artists accomplish the same.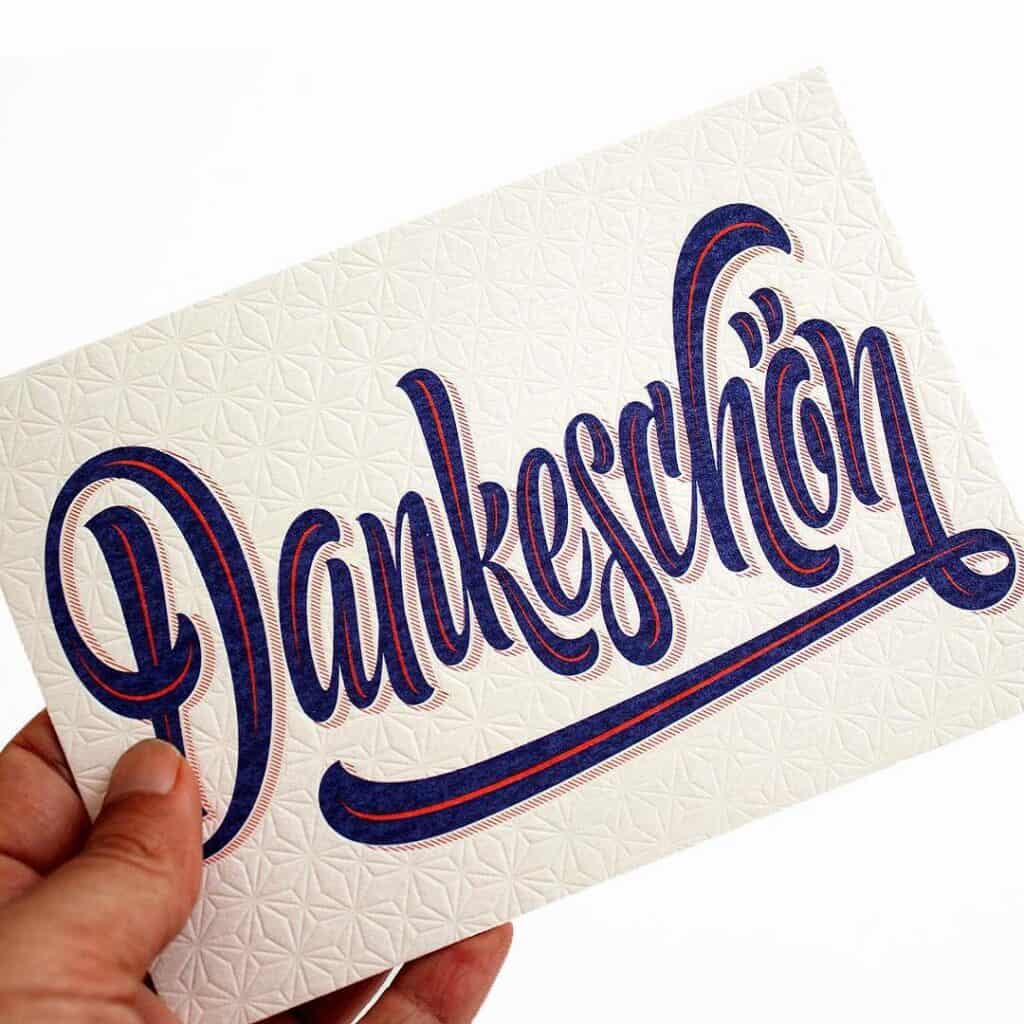 About the author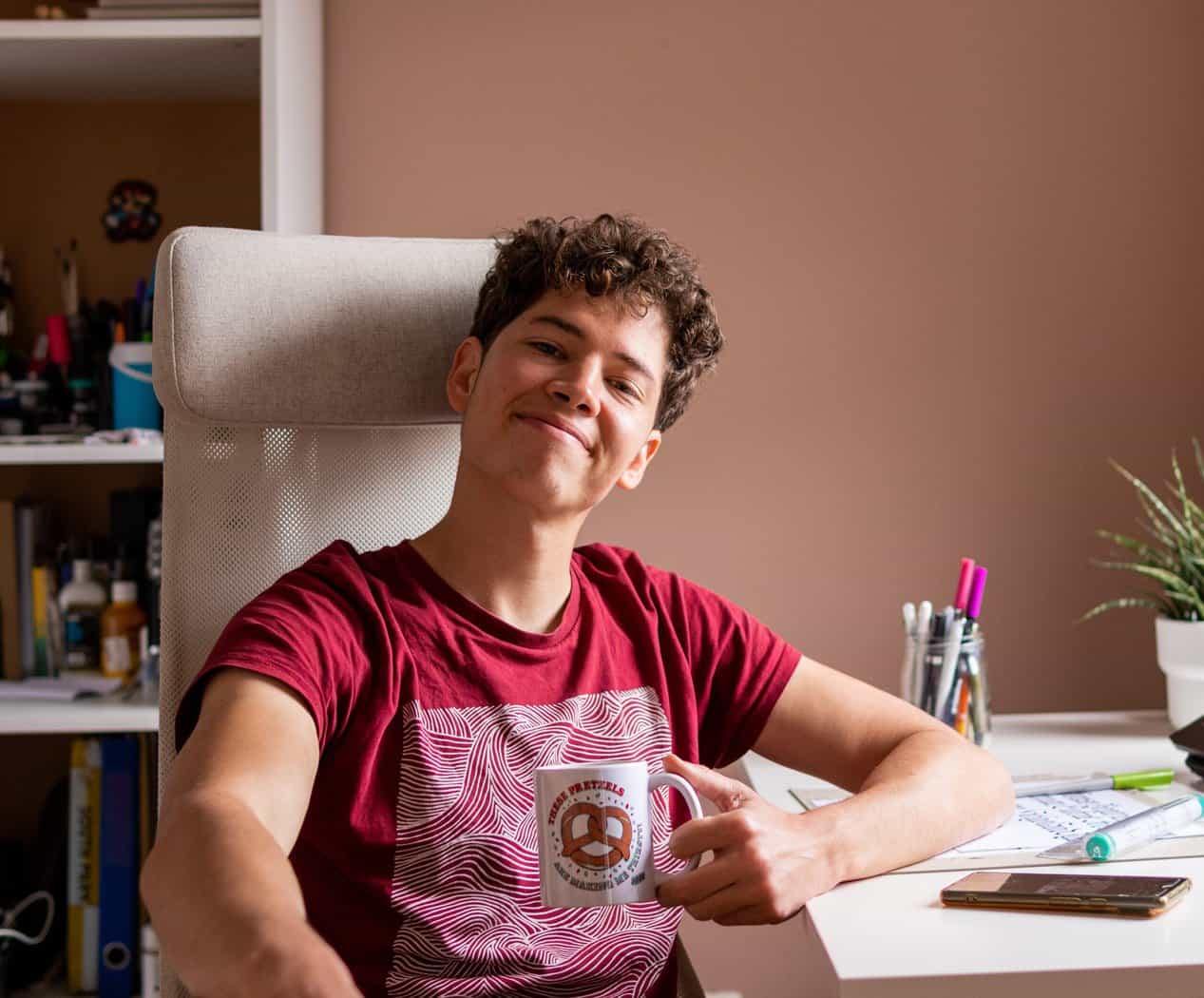 Meet Max Juric, a dedicated calligraphy and hand lettering artist with over a decade of experience. His artistic journey is deeply rooted in a passion for lettering and a commitment to continuous growth. Max's extensive experience spans several years as a full-time lettering artist, collaborating with clients from around the globe. Over the past five years, Max has actively shared his expertise, reaching more than 100,000 individuals monthly through a rich array of educational resources. These resources include tutorials, interviews, articles, and podcasts. Max's practical experience, combined with his unwavering dedication to his craft, sets him apart in the realm of hand lettering and calligraphy. With an educational platform offering over 100 long-form resources, Max aims to guide artists and enthusiasts in enhancing their hand lettering and calligraphy skills. Welcome to Lettering Daily, where artistic expression and learning beautifully intersect.