RK is a self-taught visual artist from the Philippines. She started being interested in art at a young age of six.
Since then, she has explored different kinds of medium, such as oil and acrylic paints, oil pastels, colored pencils, charcoal pencils, watercolor, and hand lettering using ballpoint pens.
In 2016, she came across modern calligraphy and until now, her focus of improvement has been into letters. She has conducted several modern calligraphy and hand lettering demos for products and artist groups in the
Philippines. RK's works have been featured in numerous art and lettering sharing communities, and also
used in covers of some books. She is now exploring her skills in digital designing and has created logos
and designs for companies and individuals.
Articles
Welcome back people! After a long summer vacation we are
Read More »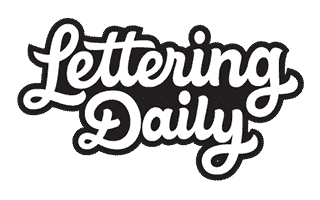 Hey there!
My name is Max, and I'm the guy behind Lettering Daily. My goal is to help artists and enthusiasts to learn and improve their calligraphy & hand lettering skills. You can find out more about me, and Lettering Daily here.