I'm a Chicago-based lettering artist and designer who often draws while hungry. ;) I have a penchant for drawing food, foliage and flowing lines, combining illustrations with hand lettering to create tasteful and vibrant graphics for digital and print. My background in the creative field has been a bit circular, with a brief stint teaching middle school science after getting my degree in biopsychology that eventually led me back to school to pursue design. After six years working in the agency setting as a graphic designer and associate art director, I made the transition to full time freelance with a focus in lettering and illustration.
Articles
Hello! I'm Belinda Kou, a lettering artist and illustrator from
Read More »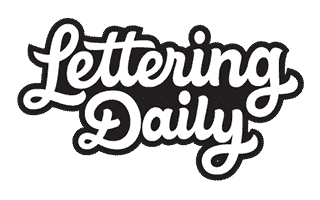 Hey there!
My name is Max, and I'm the guy behind Lettering Daily. My goal is to help artists and enthusiasts to learn and improve their calligraphy & hand lettering skills. You can find out more about me, and Lettering Daily here.