I am Sue Higginson and I am a calligraphy enthusiast from England, UK. I started learning foundational hand in an evening class about 25 years ago and what began as a hobby soon became a passion. I joined local societies and attended workshops and classes to learn new hands and techniques. I have a particular interest in illuminated manuscripts and draw a lot of inspiration from them in my own work.
Articles
Hello Everyone, my name is Sue Higginson, and I am
Read More »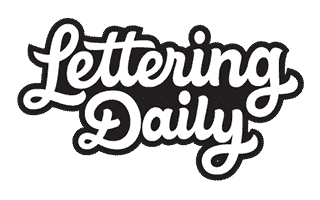 Hey there!
My name is Max, and I'm the guy behind Lettering Daily. My goal is to help artists and enthusiasts to learn and improve their calligraphy & hand lettering skills. You can find out more about me, and Lettering Daily here.