Stella is a Hong Kong-based Designer and Calligrapher who loves
creating, and exploring the beauty of everything.
Stella started learning Chinese Calligraphy and painting at the age of
16, she also explored a bit in Japanese and Western Calligraphy when
she was studying in Japan. As a fashion graduate, Stella also studied
Multimedia design. Her career life had always been related to the
Fashion world, it wasn't until 2014 that she had her interest in
calligraphy rekindled. Stella decided to leave her daily job in fashion
brand management and chose to focus on her own passion – creating
with Calligraphy, Design and Multimedia. Since then she has started
designing and writing for different clients and brands, she also teaches
occasionally.
Stella loves learning the classic scripts, she also loves developing her
own style and bringing both of them into her work. It's her interest in
experimenting and putting elements with opposite characters on the
same piece of work. She wants to keep on exploring and enjoying the
endless possibilities in creating beautiful things!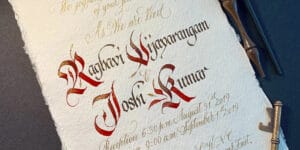 Articles
Hello, calligraphy lovers! My name is Stella, and I am
Read More »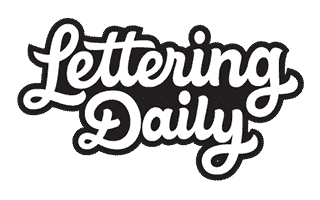 Hey there!
My name is Max, and I'm the guy behind Lettering Daily. My goal is to help artists and enthusiasts to learn and improve their calligraphy & hand lettering skills. You can find out more about me, and Lettering Daily here.