Nico Ng is a multi-disciplinary designer & lettering Artist based in Manila, Philippines.
After getting his degree in engineering, he decided to pursue the creative path instead.
Nico now runs his own stationery business (www.RueHigh.com), does lettering commissions and teaches lettering workshops internationally.
Articles
Hand lettering composition and intricate, well balanced layouts are probably
Read More »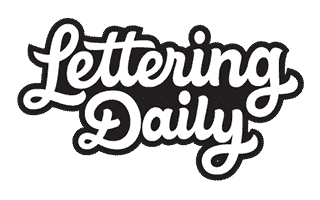 Hey there!
My name is Max, and I'm the guy behind Lettering Daily. My goal is to help artists and enthusiasts to learn and improve their calligraphy & hand lettering skills. You can find out more about me, and Lettering Daily here.